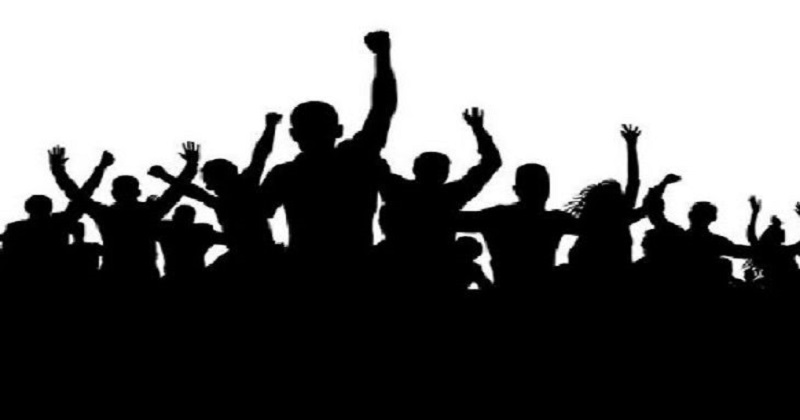 New Delhi: People's Union for Civil Liberties (PUCL), Maharashtra, has strongly condemned the increasing instances of communal hate crimes across the country. These incidents are a direct result of the encouragement, tacit support and impunity granted to the perpetrators by the NDA government and its ministers, it said in a statement.

The statement said that following the results of the general elections on 23rd May 2019 several incidents of hate crimes have taken place in Maharashtra. The latest three such incidents are:
On 19th July 2019, Imran Ismail Patel, a Muslim working as a hotel employee, was accosted by ten goons in Begumpura area of Aurangabad city when he was returning from work, thrashed and forced to chant "Jai Shri Ram". Following the intervention of a Hindu couple that the goons left him.

On the night of 21st July 2019, in Azad Chowk, Aurangabad, two Muslims were intercepted by 4-5 goons in a car. They abused their religious identity and threatened to kill them if they refused to chant "Jai Shri Ram."
On 22nd June 2019, a 25-year-old Ola cab driver, Faisal Usman Khan from Mumbra was beaten up and forced to chant "Jai Shri Ram" by a group of three men at Diva in Thane.

These incidents in Maharashtra follow a growing trend across the country of attacks by right-wing goons on Muslims while forcing them to chant "Jai Shri Ram", which has slowly become a symbol of religious dominance and Hindu supremacy used to perpetrate these crimes, the statement said.
The lack of action by the government against the perpetrators of these hate crimes has bolstered and encouraged right-wing goons to take law in their hands and dispensing their own brand of justice to those they consider "other", being Muslims, Dalits, Christians and even the poor.

Even while the SC passed judgment with detailed directions to prevent, remedy and take punitive steps, including the formulation of law to prevent mob lynching but its directive has not been implemented by the states.
The statement also said that a contempt petition has been filed in respect of the non-implementation. However, the SC has declined the application for early hearing and the matter is still pending.

PUCL Maharashtra has demanded that the Central Government issue directions to the law enforcement take strict action against the perpetrators of these hate crimes. It also said that the strict implementation of hate speech laws and the police administration is strengthened to prevent hate crimes. The statement is signed by Mihir Desai, Convener, Ad-Hoc Committee of the PUCL, Maharashtra.
Subscribe us on