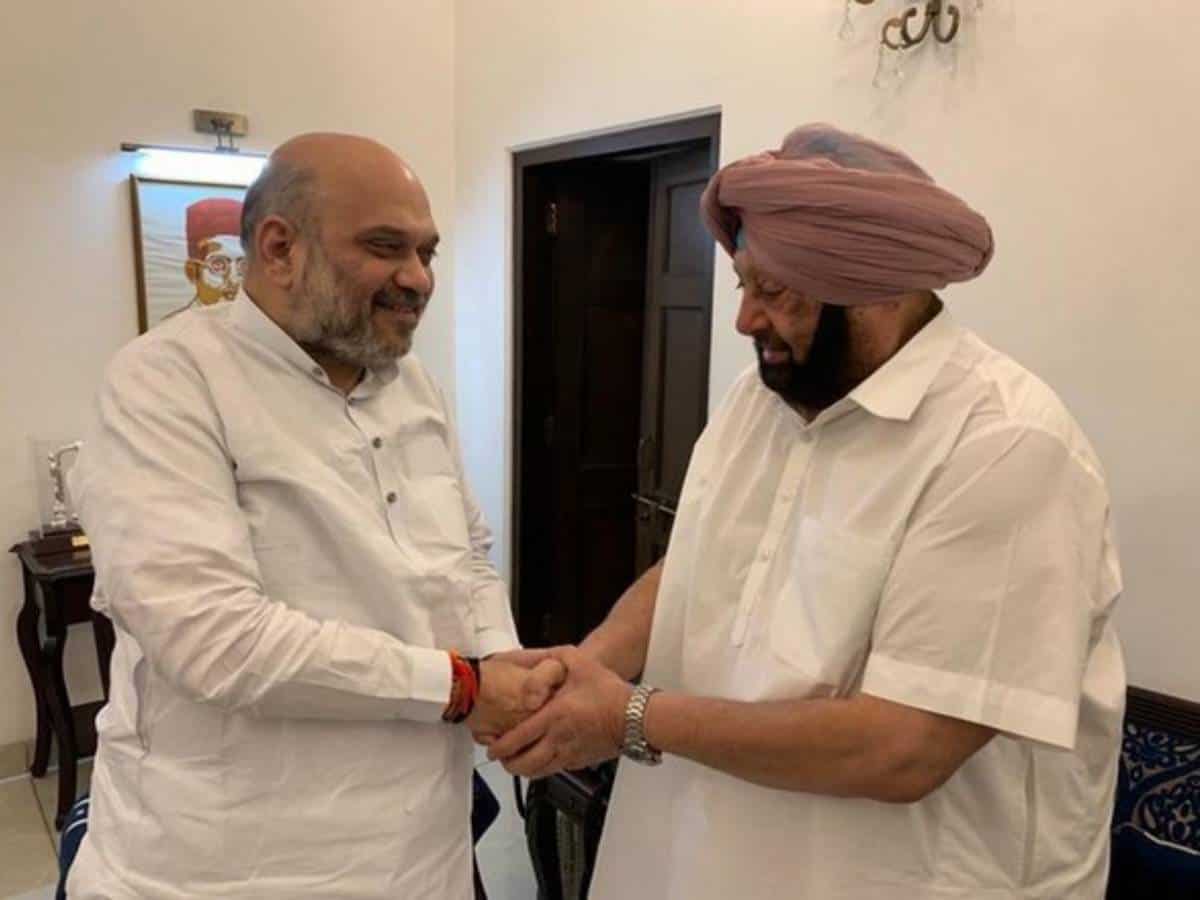 New Delhi: Citing social, economic, and security implications of the prolonged farmers' agitation, Punjab Chief Minister Captain Amarinder Singh on Tuesday pressed Union Home Minister Amit Shah for the immediate repeal of the new farm laws, adding that the laws had "caused great resentment amongst farmers from Punjab and other states".
Expressing concern over the fear of inimical powers from across the border trying to exploit the resentment and disgruntlement against the government, the Chief Minister sought an enduring and expeditious solution to the farmers' concerns.
The Chief Minister said protests have been going on in Punjab ever since the Union Government issued the ordinances in June 2020.
"While these protests have so far been largely peaceful, one can sense rising tempers, especially as the state moves towards elections in early 2022," he said.
According to a Punjab government release, the Chief Minister said that the prolonged agitation is not only impacting economic activities in Punjab but also has the potential to affect its social fabric, especially when political parties and groups take strong positions.
The Chief Minister's Office informed that Singh cited inputs from central and state agencies and told Shah that prominent farmer leaders (specific inputs on 5 such leaders were received but they had refused to take security), Rashtriya Swayamsewak Sangh (RSS) offices, RSS/BJP/Shiv Sena leaders based in Punjab as well as trains, buses and temples are the potential targets for terror forces.
Citing reports, the Chief Minister said more than 400 farmers and farm workers "had laid their lives in their fight for their rights since the agitation shifted to the Delhi borders".
Subscribe us on