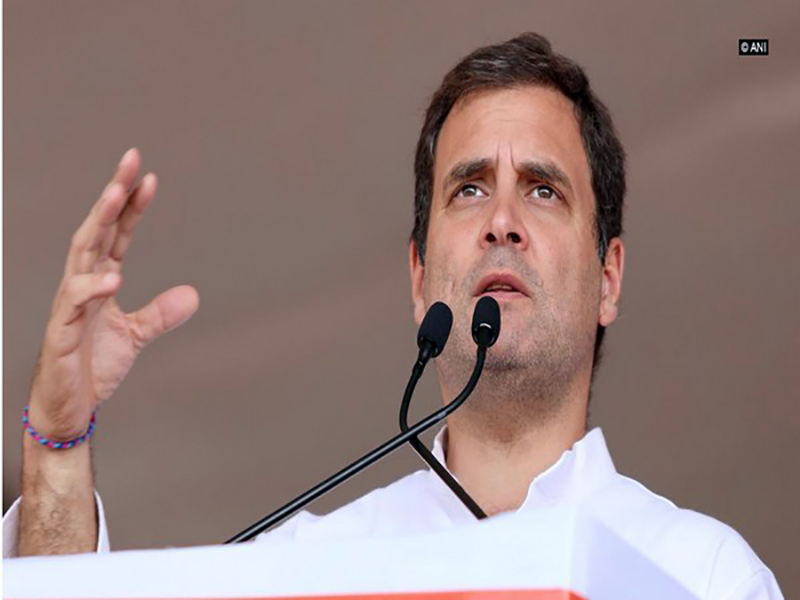 New Delhi: While the Congress, here on Monday, demanded immediate scrapping of electoral bonds citing corruption in the manner of their purchase, former party chief Rahul Gandhi termed it a bribe.
"In 'New' India, bribes & illegal commissions are called Electoral Bonds," he tweeted on Monday.
Earlier during the day, the Congress alleged that anonymous donations through electoral bonds were equivalent to money laundering.
Through the system of electoral bonds, the common people would not be able to know which corporate entity had given money to a political party and what benefits they received in return, said Congress spokesperson Rajiv Gowda.
"Of the Rs 6,000 crore electoral bonds bought, 95 per cent have gone to the Bharatiya Janata Party (BJP). BJP ne khaya aur khilaya bhi," Gowda said.
The Congress alleged the Reserve Bank of India (RBI) had cautioned the government about the scheme but was overruled by the Finance Ministry. "We demand immediate scrapping of electoral bonds and also information on which entity has bought these bonds," Gowda said.
The Congress alleged the BJP was "selling the assets of the country to crony capitalists".
Congress spokesperson Pawan Khera said, "These bonds have become a mechanism for converting black money, and despite opposition from the RBI and the EC the government went ahead with the scheme."
The Congress has also questioned the government' motive behind bringing the amendment through a money bill in 2017 and demanded that all donors' names be made public.
It expressed the apprehension that public sector undertakings (PSUs) were being sold to "compensate" the corporates that donated to the BJP.
The Congress received Rs 500 crore electoral bonds, said Gowda.
Congress General Secretary Priyanka Gandhi also raised the issue of electoral bonds and alleged bypassing of the RBI to clear them.
Subscribe us on