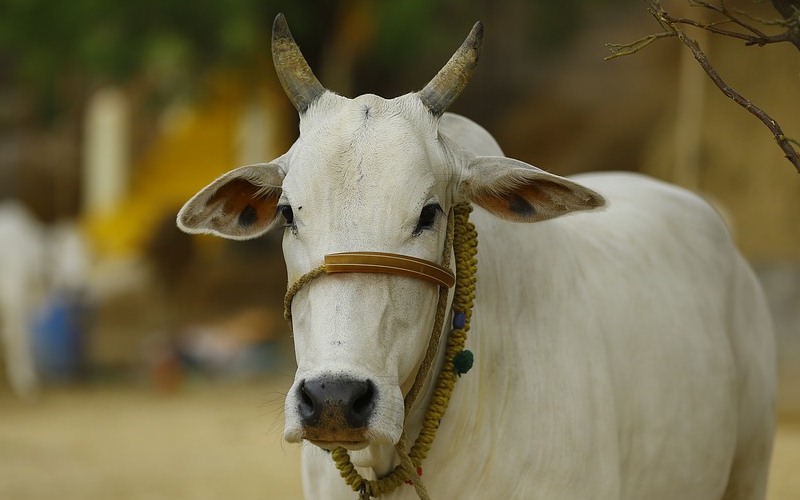 Cow vigilantes physically assaulted a person in Alwar District of Rajasthan.
According to the report of Mr Amandeep Kapoor, Superintendent of Police, Bhiwadi a group of cow vigilantes assaulted Munafa Khan (24) suspecting him to be the smuggling cows.
Police claimed that khan was smuggling cattle in two vehicles.
Shahjehanpur police erected barricades to stop the vehicles but when the vehicles made an attempt to cross the barricades in order to escape, the villagers chased the vehicles and forced them to stop.
Mr Ajeet Singh, Station House Officer told that this incident occurred between 2.a.m to 4:00 a.m. It is understood that there were two other persons travelling with Khan.
Police registered two cases; one case has been registered against Khan for smuggling the cow, the second F.I.R was registered against the mob for lynching. Police also arrested five persons
Mr Ajeet Singh also informed that there are reports that cow vigilantes assaulted a youth at Pusa Ki Dhani village and injured him seriously.
It only indicates that it is an incident of vengeance.
It may be recalled that after the Assembly Elections in Rajasthan, Congress party secured a majority and Mr Ashok Gehlot took oath as Chief Minister of Rajasthan. It is the second incident of Mob Lynching. One such incident had occurred on 22 December 2018 just a week after Congress Govt. took over and Mr Gehlot was sworn in as its Chief Minister.
Subscribe us on