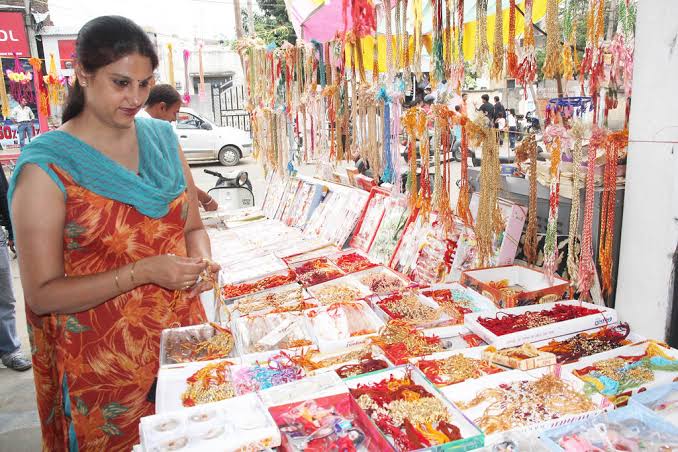 Hyderabad: Sales of rakhis and related merchandise for this year's Raksha Bandhan festival, which began at least four days ahead of the festival that symbolizes the love between brother and sister, continued at a brisk pace on Thursday.
Raksha Bandhan is an occasion when the brother vows to protect his sister at all costs, come what may since the brother is regarded as someone who is next to father in the family hierarchy.
Sisters, having taken a head bath in the wee hours, will be ready to tie the rakhis to the wrists of brothers. They apply vermilion (kumkum) to the forehead of brothers, perform aarti to brothers, and then tie the rakhis to their wrists. Women and youth are thronging the market to purchase rakhis, whose sales are going on in wholesale markets like Begum Bazar, Siddiamber Bazar, Dhoolpet, Mangalhat, Kothi, Sultan Bazar, Abdis, Secunderabad, Mahankali Street and other important intersections in the city.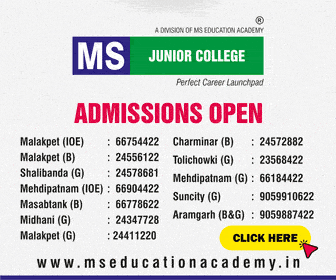 Raksha Bandhan celebrations in Raj Bhavan Raksha Bandhan has been celebrated at Raj Bhavan here from 11 am to 12 noon on Thursday. State Governor ESL Narasimhan and his spouse Vimala Narasimhan met school students and citizens of the city on the occasion.

Vendors have put up special tents at some places to sell rakhis. In fact, making rakhis has become a cottage industry in Hyderabad, with beads, sponges and coloured threads being much-sought-after items. Some persons make rakhis at home and supply them to shops. There are some families in the city that are devoted to making rakhis.
Earlier, the city was known for exporting rakhis to other states. Currently, a sizeable portion of the rakhis sources from Kolkata, Delhi and other areas.
One of the traders in Begum Bazar Lakshman Yadav put it that the sale of Rakhis, compared to last year, was very encouraging. The sale picked up over the last four days, he said.
There are at least 300 families that are involved in making rakhis.
There are 2,500 ad hoc retail traders who sell rakhis as a seasonal business in the city. The number of wholesale traders selling rakhis is put at 500. This year, the trade is all set to register at least Rs 250 crore turnover, it is said.
The prices of rakhis vary from Rs 5 to Rs 150 with those made with silver and gold being pricey. Traditional rachis, made of sponge and beads, used to sell like hot cakes earlier. But the times have changed. Now the trend is to tie highly decorated and small rakhis designed using coloured stones and colourful threads. The sales of such rakhis outnumber traditional ones. Many are evincing interest to buy silver rakhis. The affluent sections are ready to buy rakhis made of gold. Rakhis containing quotations, messages, cinema names are also being sold. Traders are happy at the prospects of sales increase this year, compared to the last year.
Subscribe us on