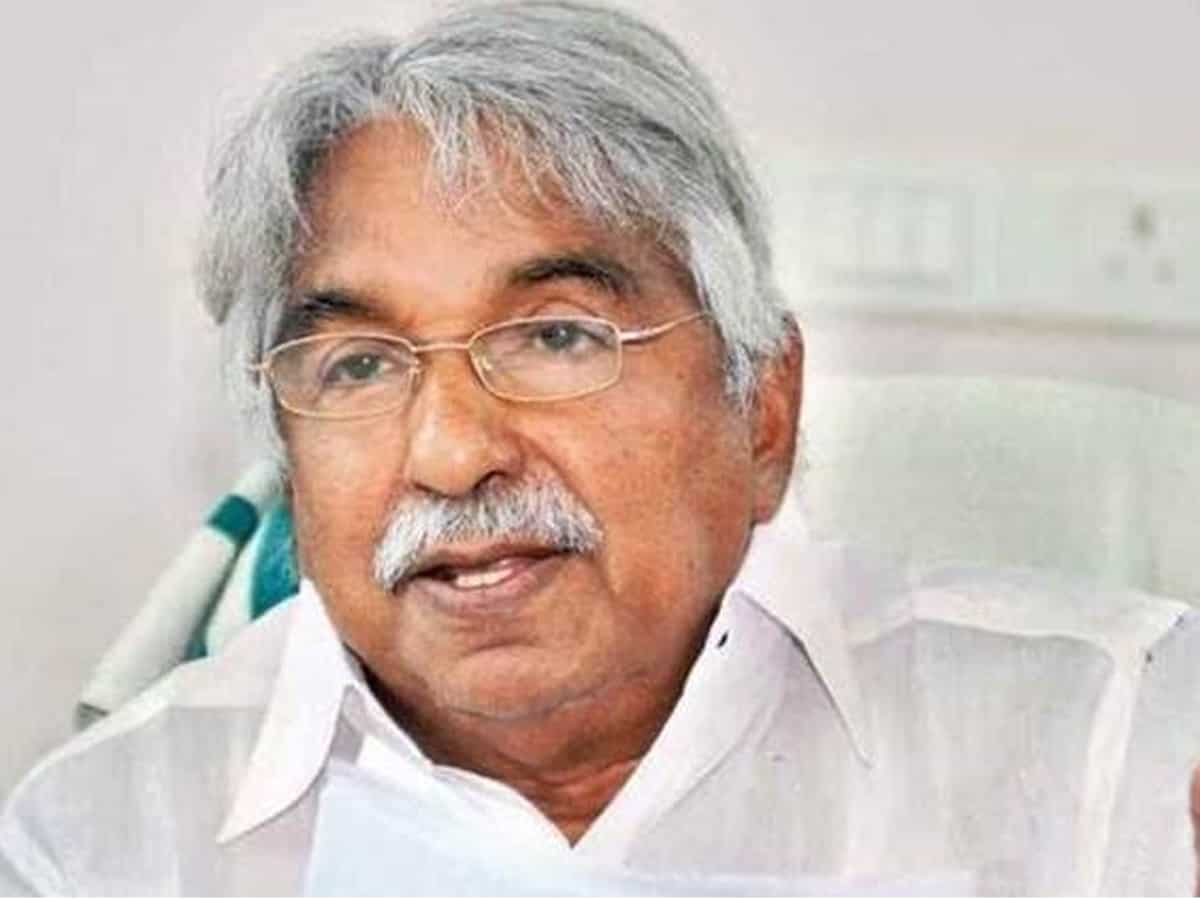 Thiruvananthapuram: Even if two time former chief minister Oommen Chandy continues to be the most popular and busy politician in Kerala, a two-minute video of the rare moments that he shared with his grandson has gone viral on the social media.
The video was shot without their knowledge by a Catholic priest on his mobile phone, when he came to shoot a documentary on the life and times of the 75-year-old leader.
Shot around late evening on Tuesday (July 14) at Chandy's residence in the capital city, it begins with his 13-year-old grandson Ephinoah standing on the dining table, hugging the master politician, being playful with his grandfather.
Speaking to IANS, the eldest daughter of Chandy, Maria whose son is Epinoah, said neither of them knew that they were being filmed.
"My son though is of 13 years old, doesn't have the frame of a 13-year-old and hence he is all the time playful and they are the best of friends. The only thing is my father (Chandy) does not get enough time. And whenever Epinoah sees him free, he gets playful," said Maria.
In the video, Epinoah gets upset when a staff brings a mobile phone to Chandy.
Chandy is all set to enter records book in October when he will complete 50 years as a legislator representing his home town Puthupally in Kottayam district, a record which has been bettered in Kerala only by late K.M. Mani, who won from Pala constituency since 1967, but passed away last year.
Subscribe us on