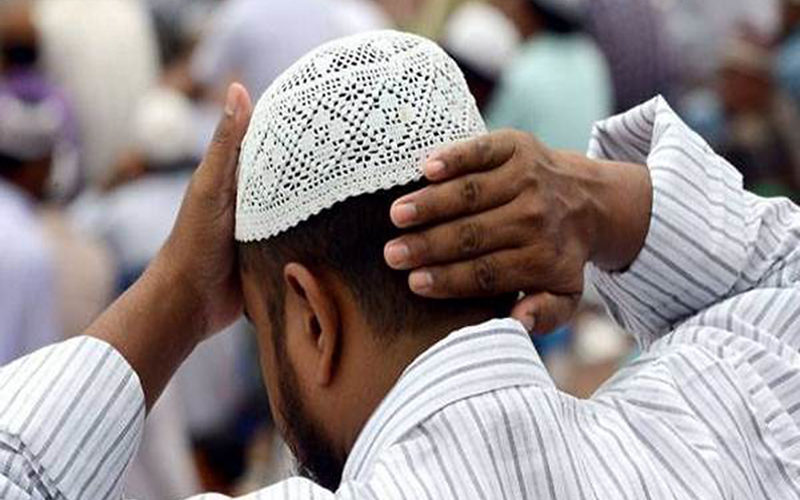 A story about a Muslim man and a Jew appeared in a famous magazine 'Al-Mujtama' published from Kuwait. The story says there was a Pakistani Muslim in London who was a carpenter by occupation. A Jew gave him the contract of undertaking furnishing work and decoration of his house. The Jew clearly told the Muslim man that the work should be completed by 4th of next month as there was an event to be held. The Muslim carpenter agreed but he could not complete the work within the stipulated time. The Jew reminded him repeatedly but in vain until the deadline arrived. Showing patience the Jew organised the event at another place and remained silent.
After two months the Muslim artisan came to the Jew and informed him about the completion of work and at the same time asked for his payments.
Jew decided to teach the carpenter a lesson. So he sent him back saying he will make the payment the next day. Thus he went on delaying the payment until two months passed and the Muslim man could not get his due amount.
Dejected, he went to a Rabbi (Jew cleric) whom the Jew used to visit and complained to him.
The Rabbi comforted the Muslim and wrote something on a piece of paper put it in a sealed envelope and asked the man to give to Jew. On reading this he will give you your money said the Rabbi.
As soon as the Jew read the chit of his Rabbi he immediately gave the due amount to the Muslim man and apologised him. He wrote 'thank you' to his Rabbi on the same chit and gave it back to the Muslim man to handover it to the Rabbi.
The Muslim man was very curious to know how come the Jew who delayed his payment for two months paid him immediately after reading the chit of his Rabbi. Out of curiosity, he opened the chit and started reading.
It read: 'Since when have you developed the habit of Muslim? The community which develops the bad habit of not fulfilling the commitments or going back on the words faces degeneration and becomes subjugated. It neither gets power nor rule. Do you also want to end your respect, power, governance and domination?'
The words of the Rabbi worked as a hammer for the Muslim man. He was stunned. But he could do nothing but to lament over himself and people of his community.
Subscribe us on