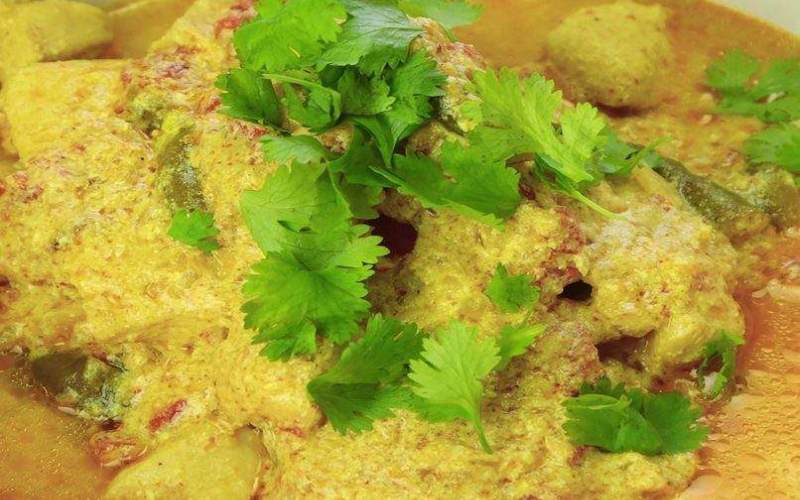 Ingredients:
500 Gram Boneless Chicken
2 Cups Dahi
1 tsp Salt
1/2 tsp Red Chilli Powder
2 Nos Onion, chopped
1/4 tsp Turmeric Powder
1 Tbsp Oil
1 Nos Tomato, chopped
5 Nos Green Chilli
1/4 tsp Garam Masala
1 tsp Garlic Paste
1 tsp Cumin Powder
Procedure :
Take dahi in a bowl. Add cumin powder, garlic paste, turmeric powder, red chilli powder and salt to the bowl of curd.
Mix the spices well with curd and add boneless chicken pieces to the mixture.
Smear the chicken pieces thoroughly with the curd mix. Keep aside the bowl for marination for 30 minutes.
Take oil in a pan and saute green chillies in it. Add chopped onion to the pan.
Saute them well and put chopped tomato in it. Mix them together and add the marinated chicken pieces to it.
Mix it well and bring to simmer. Add the leftover marinade mix to the gravy.
Mix well and bring to simmer. Serve hot.
Subscribe us on