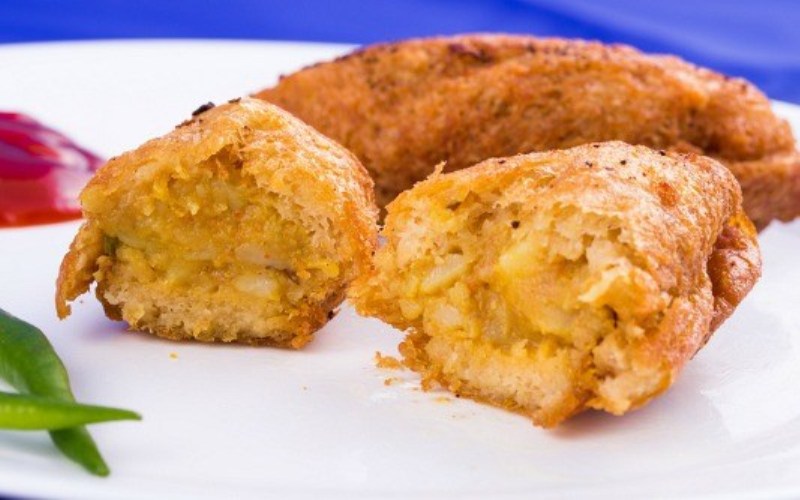 Ingredients:
3 cups besan
Salt – to taste
Water
Onions – chopped fine
2 Tbsp dry coconut powder
Chat masala
16 green peppers
1 Tbsp coriander powder
1 Tbsp ajwain – crushed
8-10 Tbsp tamarind paste
1/2 Tbsp brown sugar
Procedure :
For the stuffing:
Make a paste of tamarind, coriander powder, coconut powder, ajwain, salt and the brown sugar.
For the peppers:
Make slits to the green peppers length-wise and remove the seeds from them.
Boil them on a low flame with salt till they become soft.
Drain the water and keep them aside.
Now mix the besan with water and make a thick batter and add little salt.
In a pan add oil for deep frying.
Take the stuffing paste and fill the slit chillies with a spoon and dip it in the besan batter and put the chilly immediately in the pan and deep fry.
Repeat the process for the other chillies as well.
Garnish with chat masala
And serve hot with chopped onions.
Subscribe us on