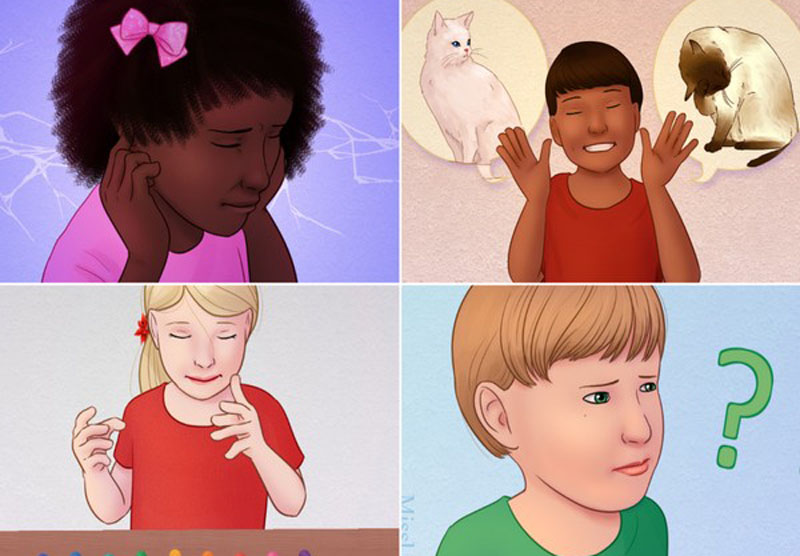 Washington: Researchers believes that many of the behaviours common to autism including low eye contact, repetitive movements, and the verbatim repetition of words and phrases are misinterpreted as a lack of interest in social engagement. On the contrary, many people with autism express a deep longing for social connection.
"This work began with questions about the widespread assumptions people make about how much or how little autistic people want to interact with others. We explored those questions by turning to what people with autism say about themselves," said co-author of the study, Nameera Akhtar in the paper published in the journal of Behavioral and Brain Science.
According to some autistic people, low eye contact can help them focus their attention, thereby actually enhancing social engagement, said Akhtar. Similarly, repeating phrases even though the meaning may not be immediately obvious to others may also be a behaviour designed to connect with others.
Repetitive movements may simply be comforting, she noted.
"When you ask autistic people about these behaviours, their answers shed new light on the range of desire autistics have for social connection, and they express frustration that their behaviour is misinterpreted. The familiar stereotypes about social aversion do autistic people a great injustice," said Akhtar.
Other scholars agreed that autistic testimony is an essential and surprisingly underused resource to understand social motivation in autism. There was some concern about minimising important differences in autistic cognition and social motivation, which the authors clarified, was not their intention. Many commenters called for a more systematic study of autistic perspectives regarding social engagement, which the authors endorsed.
"If we want to reduce the social isolation experienced by many autistics, the next step is for both autistic and non-autistic people to learn more about each other's social goals and social signals.
That's the path to greater understanding and greater inclusion," said co-author, Vikram Jaswal.
Subscribe us on