RJ Sayema the well-known face and voice in the Radio industry, who is a host of Purani Jeans on Radio Mirchi for 14 years in India now in the USA sings 'Lab pe aati hai dua…'.
She says her mother taught him the prayer and she doesn't need to take anyone's permission to sing the prayer.
Sayema also posted the video clipping on her twitter handle with name 'Mirchi Sayema' saying "Yes! I shall sing this thousand times over. Mere Allah burai se bachana mujhko Neik jo raah hai uss reh pe chalana mujhko Stay away from people who communalise in the name of prayers. Sing prayers in Hindi, Urdu, Punjabi, Bangla, sanskrit, Gujarati… God is one.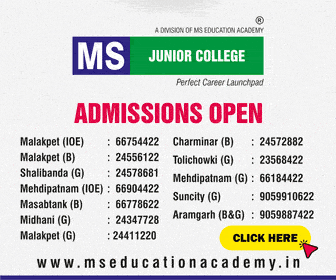 Reacting to her post, one Nitin MK writes, '@MirchiSayema u r always awesome. Facists can create environment but can't destroy the secular essence of Democracy.'
Another Twitter user IN Cashishsaini writes: 'This is sweet song to encourage a child to became educated and willing to be a good citizen by all way it can. But haters find the language and religion in this sweet words Love to see your support. Thank you dear @MirchiSayema'
Sangram Satpahty says: This is so calming and soothing in the environment of hate, anger and polarization spread around. Thanks so much Ms Sayema. I shall show this video to my son and make him learn this prayer.
Abhishek K Agarwal tweets: 'I recite it every time i feel down, it's my all time favourite prayer since I learnt at my school, there was no such hatred then. I didn't even get why this is so now, the same students with me in my school now parted there views and choose the other way, WHY? HOW I DONT KNOW'
Another Twitterati claims: 'It was 1 of the prayers at my school in Haryana. Hope they still sing it, thanks for singing it so beautifully and the meaningful message. Tears in my eyes.'
Arun Mahajan tweets: 'I listen it first time.. positive side of this controversy is that people like me who were not aware of this prayer came to know.. I would love to thank you these Communal PPL to spread it.. hope peace message will be spread beyond a regional angle'
Utkarsh Tiwari says: 'Sabhi ka khoon shaamil yahan ki mitti me Kisi ke baap ka hindustan thodi hai.'
One Mohan Anand thanked Sayema for reminding him good old days of childhood. He wrote, 'Thank you for reminding me the good old days of my childhood when I used to listen this every year in Jashn-e-eid milad-unabi arranged every year in our colony in the sweet voices of the little girls. '
The reaction of Twitterati assumes importance in the backdrop of the recent incident in which the headmaster of an Uttar Pradesh primary school, was suspended for making students recite 'lab pe aati hai dua…' by Muhammad Iqbal.
Subscribe us on