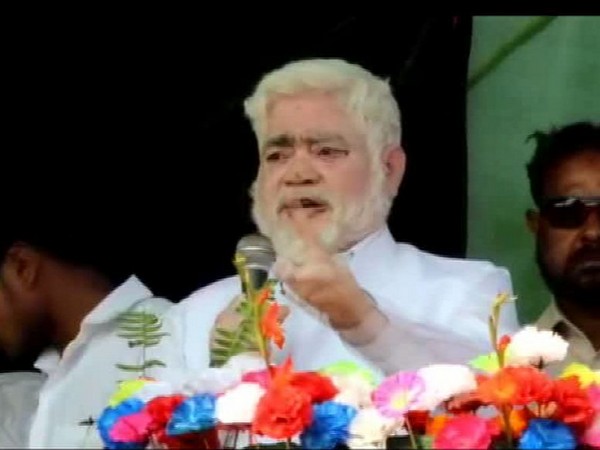 Kishanganj: Bihar RJD MLA Haji Subhan on Sunday referred Masood Azhar, chief of terrorist organization Jaish-e-Mohammad (JeI), as 'Masood Sahab' in the presence of party leader Tejashwi Yadav.
"Prime Minister Modi did not speak against China even after it vetoed a proposal to declare Masood Azhar 'Sahab' as an international terrorist," he said while addressing a public rally here.
On March 12, Congress president Rahul Gandhi had also addressed JeI chief as "Masood Azhar ji". Addressing Congress workers meeting in New Delhi, Rahul attacked the BJP saying, "These people with 56-inch chest, you would recall, in their previous government, the current National Security Advisor Ajit Doval went in an aircraft with Masood Azhar ji and handed over Masood Azhar there in Kandahar."
At today's public rally, Subhan took a dig at Prime Minister Narendra Modi, saying: "China is making Rs 50,000 crore from India every year. No leader is making efforts to stop this. Not only that, even the construction of the statue of Sardar Vallabhbhai Patel which is worth Rs 3,000 crore was built by China."
He slammed the Prime Minister for criticizing Pakistan at international forums but not China.
"The Prime Minister is not saying anything against China but is repeatedly speaking against that country (Pakistan) which is weak. The population of Pakistan is 22 crores and in Uttar Pradesh alone the population is the same. Pakistan is nothing in front of India. The whole of Pakistan can be destroyed within an hour. We are only criticizing Pakistan again and again despite the fact that a strong country like China is standing in front of us," he said.
[source_without_link]ANI[/source_without_link]
Subscribe us on