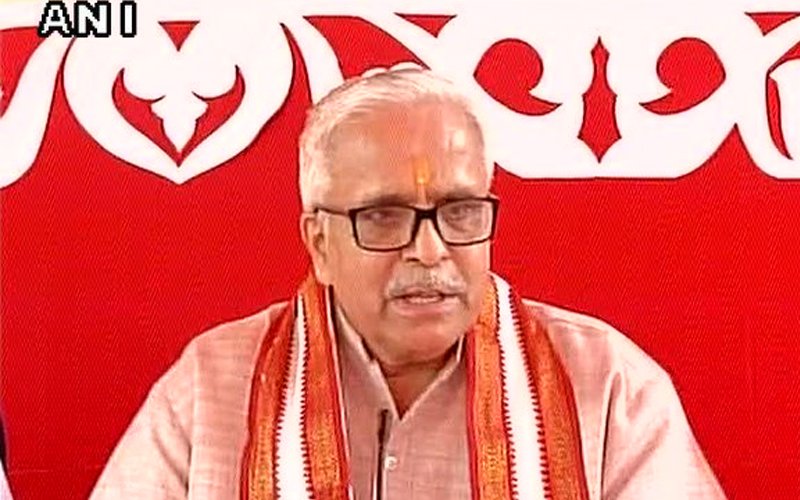 NEW DELHI: After the National Register of Citizens (NRC) in Assam, debate is going on to implemented in the entire country.
Suresh Bhaiyyaji Joshi of RSS has made a big statement and according to The Indian Express reports, he wants NRC for whole country.
Addressing the media after the first-ever Akhil Bharatiya Karyakari Mandal Baithak in Bhubaneshwar, Joshi, the General Secretary furthered that the task of any government is to identify intruders as 'foreign nationals' and take appropriate action based on its policy.
"It is the job of every government to prepare an NRC. Many types of infiltration have happened. Hence, it is important to prepare an NRC once and identify all those who are not Indian citizens, and then draft a policy to decide what should be done about them (NRC banana kisi bhi satta ka kaam hai kyunki kai prakar ka infiltration hua hai. Isliye ek baar ek NRC karna chahiye aur uske aadhaar par logon ko identify karna chahiye jo bharat kay national nahi hai. Uske baarey mein kya karna hai NRC ka abhi toh prayog sirf Assam rajya mein hua. Sarkari yojana bana kar desh bhar mein bhi kar sakti hai, karna chahiye)."
On being asked whether the verdict on the Ram Temple at Ayodhya is in favour of Hindus, he said:
"We have been saying for many years that obstacles to the construction of Ram Temple (in Ayodhya) should be removed. Under that there was a question of law, of judicial process, as to who is the owner of that land. People have hoped that the decision will come in a month. We are hoping the verdict is in favour of Hindus," Joshi said.
Subscribe us on