It's a bit ironical that just days after Prime Minister Narendra Modi flagged off high speed Vande Bharat train between Howrah and Puri in Odisha, the state witnessed one of the worst train disasters in the country involving three trains and leaving at least 275 dead and hundreds injured.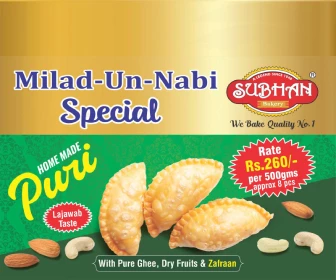 It just highlights the fact that while concentrating on fulfilling the needs of modern and aspirational India with slew of sophisticated high speed Vande Bharat trains which PM has been flagging off in different parts of the country, we have perhaps not given enough thought and attention to enhancing the safety of trains.
Faster trains including the much vaunted Bullet train, has just no point if we cannot ensure safety of the passengers. Our goal should be to provide the passengers a safe journey first. While ensuring safety if we can make people reach their destinations early its an added advantage. The adage of the road "Speed Thrills But Kills" must be remembered for trains too. The bed rock of train travel is safety.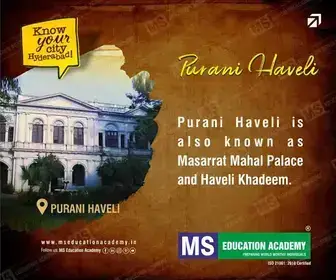 Prime Minister Narendra Modi personally rushing to the accident site and meeting the injured at Balasore hospital site underlines the enormity of the accident. His visit and declaration that anyone found responsible for the accident will not be spared would have been very reassuring.
Murmurs demanding the resignation of the Rail Minister had started soon after the announcement of this large scale accident and the Opposition is not likely to sit quiet.
Cutting across party lines politicians made a beeline to the accident site and also met the injured including Chief Minister Naveen Patnaik, Chief Minister of Bengal Mamata Bannerji,  Railway Minister Ashwini Vaishnaw and Education Minister Dharmendra Pradhan both belonging to Odisha, as also three Ministers from Tamil Nadu, son of Tamil Nadu chief minister, Udayanidhi Stalin,  Minister of Youth Welfare and Sports Development, Transport Minister  C.Siva Sankar, Education Minister Anbil Mahesh Poyyamozhi.
What actually happened was a passenger train, the Coromondal Shalimar Express with speed of 128 kmph, heading to Chennai from Kolkata, derailed near Balasore and hit a goods train that was standing. Its engine virtually jumped on top of the goods train. Coaches of the trains overturned and lay on another track. At the same time another train, the Howrah-SMVT Bengaluru Superfast Express going towards Howrah, smashed into these derailed coaches leading to the massive smash up.
What exactly led to the massive pile up of the three derailed misshapen mangled trains, engines and bogeys, with large number of dead bodies and injured, will be known only after a thorough enquiry. Rescuers were finding it difficult to cut through the bogies to reach people stuck inside particularly in the general bogies which is usually packed.
However, this accident has brought into focus the whole question of safety. The Opposition party is definitely going cry hoarse over the fact that the government was slow in introduction of Automatic Train Protection (ATP) system such as Train Collision Avoidance System (TCAS) also being called "Kavach" in all the railway networks in the country.
Kavach is supposed to prevent dangerous train collisions caused by human errors or equipment failures by incorporating systems whereby the engine would apply brakes automatically getting information about a blockage through GPS or any other mode.
Interestingly at the time when trials were held for the  Kavach the Railway Minister Viashnaw sat in one locomotive and went from  Gullaguda railway station towards Chitigidda railway station and the chairman and CEO of Railway Board V.K. Tripathi moved on another locomotive from Chitgidda railway station to  Gullaguda, both on Lingampalli-Vikarabad section in Secunderabad.
A head-on-collision situation was created as both the locomotives were moving towards each other. The 'Kavach' system initiated the automatic braking system and halted the locomotives 380 metres apart.
Sadly, the kavach which prevents collision between two locomotives with state of the art electronic system, was not available for the trains involved in the Balasore accident.
As 96% of railway Traffic is carried on Indian Railway High-Density Network and Highly Used Network routes. The Indian Railways decided to transport this traffic safely, and therefore  KAVACH works are being taken up in a focused manner following priority set by the Railway Board which included as its first priority New Delhi – Mumbai and New Delhi – Kolkata routes.
But if not having Kavach could lead to such devastating accidents then of course the railways have to initiate Kavach throughout the country on a high priority basis along with other safety measures. Actually, instead of adding of more and more new trains and making a big show of its inauguration, it will be worthwhile to make all the trains running today complete with all the latest safety gadgets. As a part of Atmanirbhar Bharat, 2,000 km of the network were to be brought under Kavach for safety and capacity augmentation in 2022-23.
However, though some railway professionals say that in this particular accident, kavach would not have been a help others including former Railway Minister and Chief Minister of West Bengal Mamata Bannerji has asked as to why there was no anti-collision device in the trains.
Such a major accident puts Indian Railway in the dock and a question mark on its claim that it undertakes regular self-improvement and regular safety audits/inspections.
It also brings into question the periodical safety drives inculcating safety consciousness among railway staff.
As far as safety is concerned Railways says railway tracks are replaced through track renewal works looking at the aged and condition of the track. We must find out why did the Coromandel Express derail in the first place?
Subscribe us on