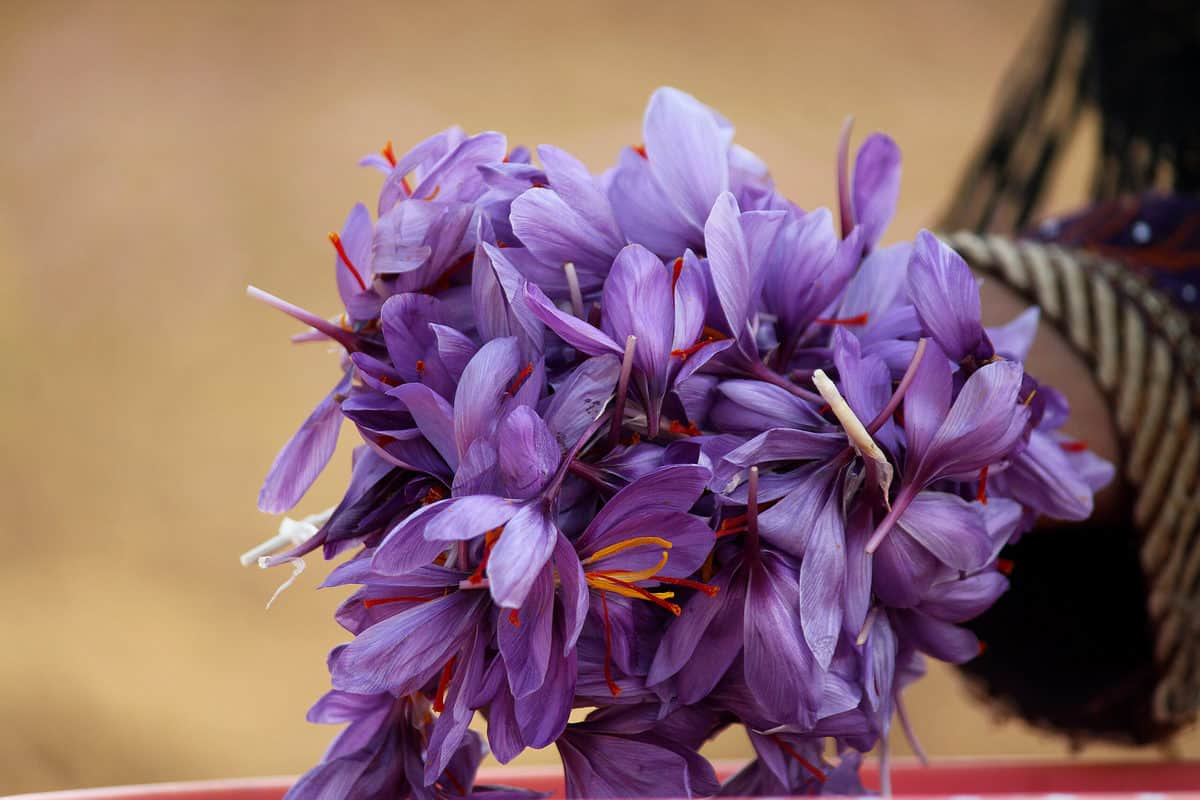 Pulwama:  In the open fields of highlands in Kashmir's Pampore, saffron flowers are in full bloom but the farmers are not happy as the yield has been very less this year. Saffron, one of the costliest herbs in South Asia, is mostly grown on the highlands of Pampore in Pulwama district of South Kashmir.
Farmers blame nature and the government alike for the fewer yields in the current year. "We did not get the required rainfall in the autumn and the borewells for the sprinkled water in our saffron farms have not worked. We are still reeling under debt due to the less crop yielded in the past few years," said Waseem Khanday, whose family cultivates saffron.
According to these farmers one lakh flowers, when plucked from the fields, make 1Kg of dry saffron, making it one of the costliest herbs.
Saffron, introduced in Kashmir in 500 B.C, is one of the high-end cash crops worth Rs. 200 crores with a production rate of 17 tons per year. It involves almost 30,000 families in J&K and is mainly grown in the Pampore area.
 According to agriculture department officials, saffron was cultivated on 5707 hectares of land in Kashmir, but it has now come down to 3715 hectares, as many saffron farmers have switched over to growing apple orchards or other crops.
Subscribe us on