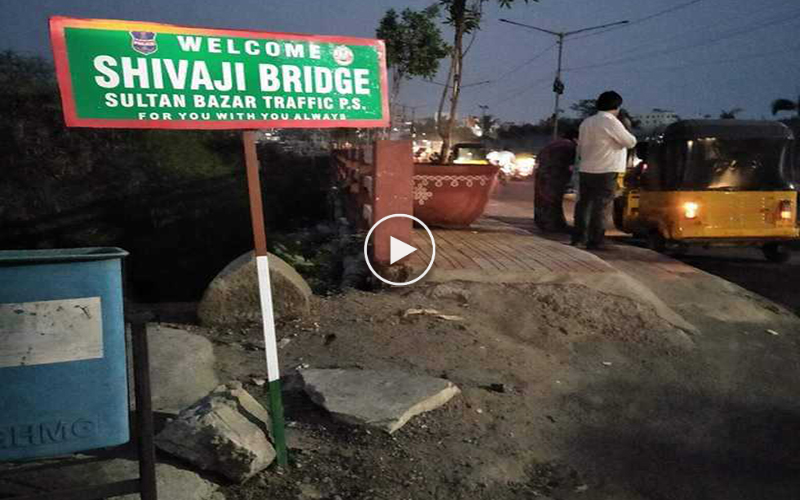 Hyderabad: Hyderabad Traffic Police erected signboards for the convenience of the people. However, a board triggered row. Sultan Bazar Traffic Police Station's signboard referred 'Salarjung pul' as 'Shivaji Bridge'.
Within hours after Siasat reported the news, authorities took action and remove the signboard.
https://www.youtube.com/watch?v=CLRnPzpVKRc
Earlier, talking to Siasat's correspondent, a traffic cop by name, Prasad claimed that it was erected two months back. When asked, 'how can anyone refer the bridge with the name other than the one referred in government gazette', the cop said that people refers it as 'Shivaji Point'.
Subscribe us on