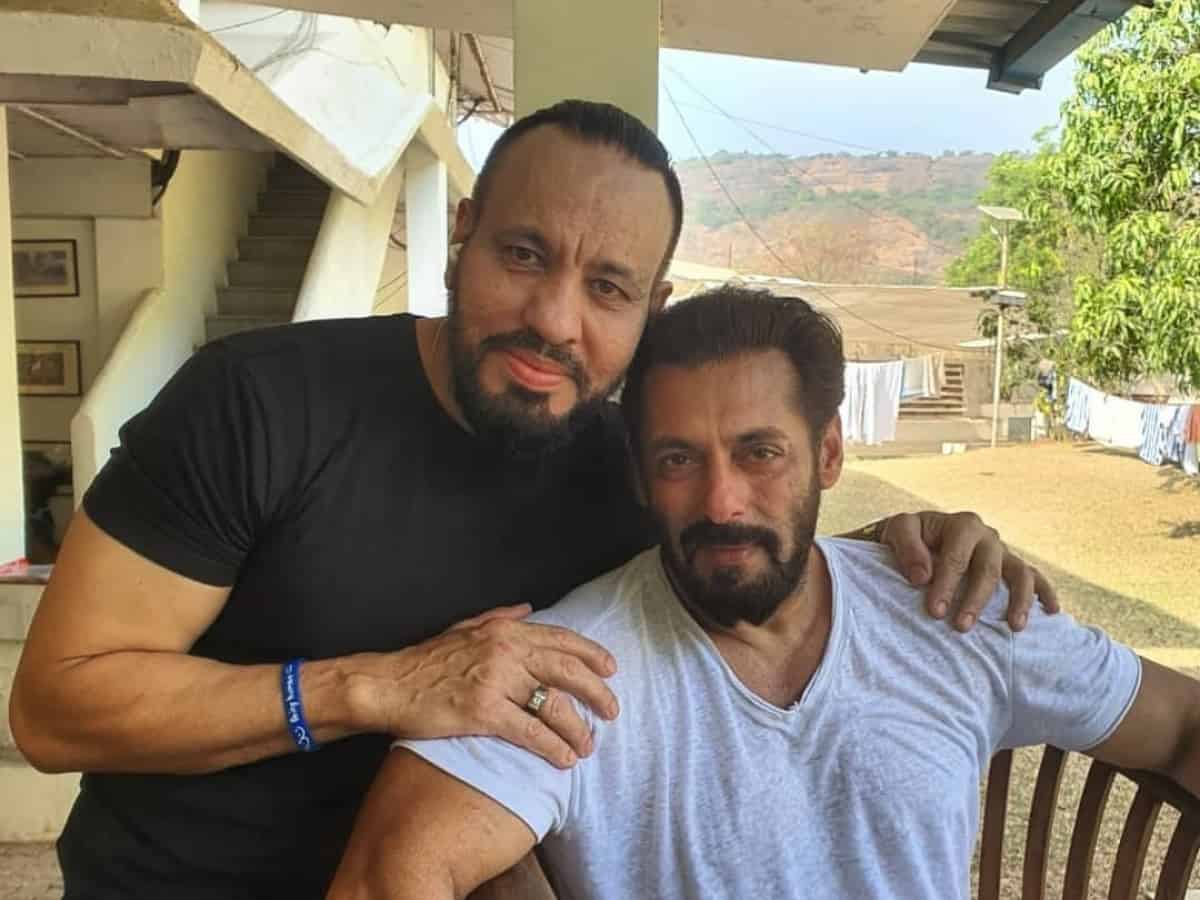 Mumbai: Bollywood superstar Salman Khan and the bond he shares with his bodyguard Shera is known to all. He has been protecting Salman since over 25 years now and in return we have seen Bhaijaan giving him utmost respect and care.
Gurmeet Singh Jolly, aka Shera is often seen with Salman Khan like a shadow protecting him and has stuck with the superstar through all the ups and downs in his life. Not just Salman, Shera has also guarded the safety of many other international celebs when they visited Mumbai in the past, like Will Smith, Justin Bieber, Jackie Chan and Michael Jackson among others.
He is no less than a celebrity himself and being the bodyguard of one of Bollywood's biggest stars has its perks. Shera has a huge salary and net worth, thanks to his association with Salman Khan.
Shera's salary
According to reports, Shera earns approximately Rs 15 lakhs per month for working as Salman Khan's bodyguard. This is not his only source of income, he has his own bodyguard agency, and he even works for other big names Bollywood and Hollywood celebs.
His bond with Salman Khan
Salman Khan holds a very special place in Shera's life and he opened about his bond with the superstar. In an interview to India Express, Shera said, "Maalik means master and Salman Maalik is everything to me. I will lay down my life for him. He is my god".
In another interview, he had said, "Jab tak zinda hoon, bhai ke saath rahunga (As long as am alive, I will be with Bhai). I always tell people that they will never see me standing behind or next to bhai. I will be standing in front of him, looking out for any threat."
Salman Khan also considers Shera as part of his family and the superstar will soon be launching Shera's son Tiger in films.
Meanwhile, take a look at Shera's Instagram handle which is filled with pictures of him with his 'Maalik'.
Subscribe us on