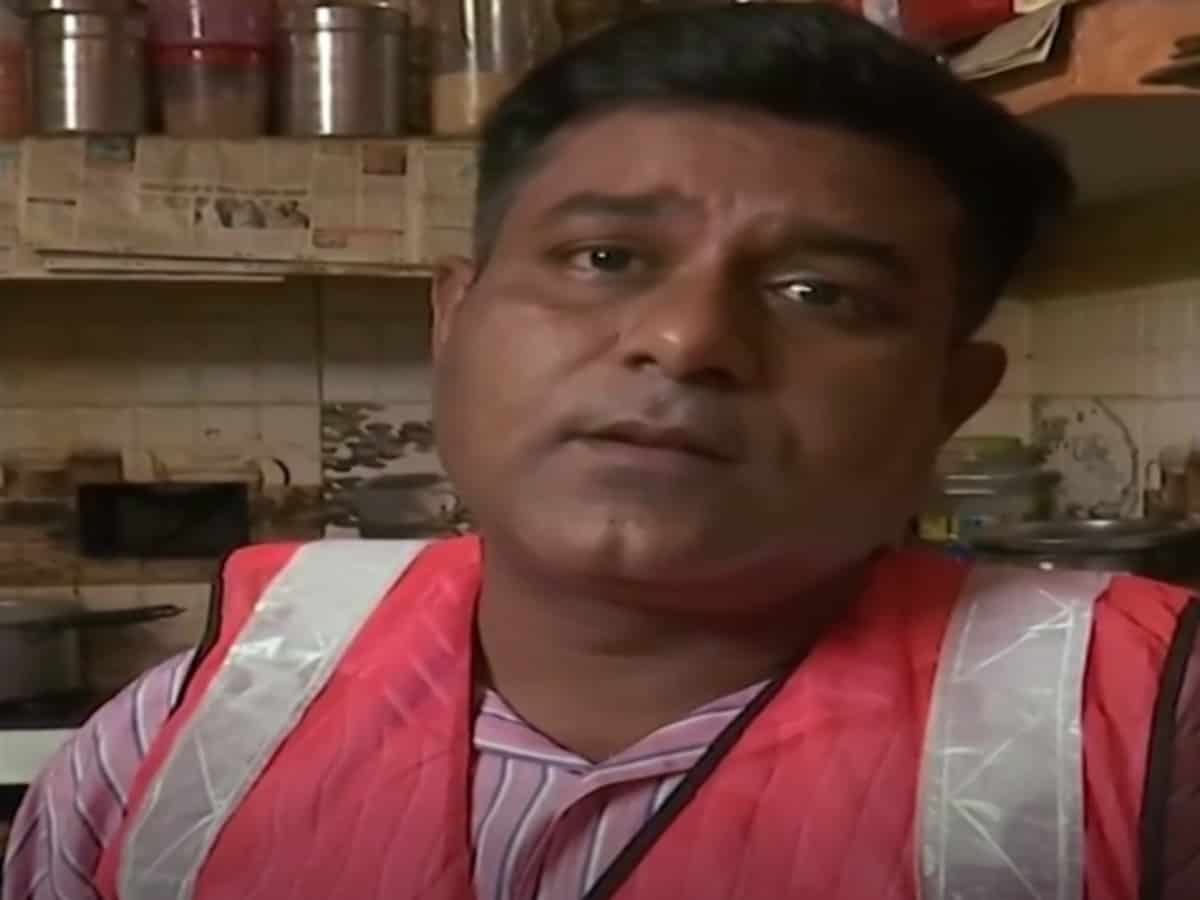 New Delhi: Since the outbreak of coronavirus pandemic, nationwide discussion are taking place over the plight of medical staff, frontline warriors in the battle against coronavirus. However, another group of warriors in the battle, sanitation workers receive little attention despite the fact that they are also taking risks in performing the duty.
Dev Dutt Sharma
One of the sanitation workers, Dev Dutt Sharma who usually works in malaria prevention for the city is now deployed to help in the fight against the spread of the coronavirus.
Talking to media, he said, "there is fear but if we sit at home then how will we fight and finish this disease?".
Every morning, Sharma goes out to disinfect Delhi's slums. He disinfects around 80 homes per day.
Sanitation workers like Sharma are risking their lives to fight against the virus. However, there is a concern about the safety of these workers.
Safety of sanitation workers: Reply of Govt. to HC
Earlier, the Central government has told the Delhi High Court that it has taken various steps to ensure the safety of sanitation workers during the ongoing coronavirus crisis as per the guidelines issued by the World Health Organization (WHO).
It may be mentioned that a division bench of Chief Justice of Delhi DN Patel and Justice C Harishankar, after hearing the submissions, asked the Centre to file a detailed report on the issue and slated the matter for further hearing on May 8.
Additional solicitor general Maninder Acharya, appearing for the Centre, submitted that various steps have already been taken by the Union of India as envisaged in the guidelines issued by the WHO.
Acharya highlighted the risk sanitation workers are facing while discharging their duties, especially, cleaning of bio-medical waste, ICU units, etc, and submitted that a total of 3,46,929 N95 face masks and 60,890 personal protective equipment (PPE) kits have been given to the Delhi government.
The court was hearing a petition, filed by social activist Harnam Singh through advocate Mahmood Pracha, seeking directions for the safety of lakhs of sanitation workers who have been carrying out waste collection and disposal amidst the ongoing coronavirus crisis.
Concerns of Sanitation workers in other States
Sanitation workers in other states too are facing the risk due to the virus. Alleged shortage of personal protective equipment (PPE) kits is one of the biggest concerns of the workers.
Last month, in Gautam Buddh Nagar District of Uttar Pradesh, sanitation workers protested to highlight their plight.
One of the health workers of the district hospital said, "We just get Rs 6,900 monthly. They have provided us with a local mask, gloves and shoes, which we are not able to wear in this weather".
Source:
With inputs from ANI
Subscribe us on