Hyderabad: Hemanth, a childhood friend and business partner of Satish Babu has allegedly confessed to the murder of Satish Babu during interrogation by police. He narrated the events that led to the gruesome act, police said.
Murder on Suspicion
Sources said that on the night of August 28 Hemanth had dropped his employee Priyanka at her hostel and then went to Satish's house to drink alcohol. While the two were drinking, Satish confronted Hemanth about his affair with Priyanka and warned him to stop all contacts with her. 
At this point, Hemanth reportedly said he feared Satish might make his affair with Priyanka and decided to kill him, said police sources.
Disposing Body Parts
After making sure that the victim was dead, he decided to cut the body into several parts to dispose it. Around 10 pm he went out and brought a black plastic cover to warp the body.  He tried to first cut the legs from the body which explains the deep cuts that cops had found when they traced the body.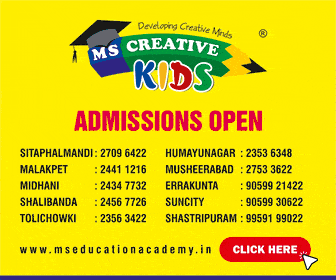 Confession of Crime
After failing to cut up the body, Hemanth panicked, left the body and fled the scene. He then roamed the roads of KPHB, Miyapur and Patancheru all night long. He met his friends the next day and confessed to them about the murder. They advised him to surrender, but he still fled to his relative's place, said sources.
He allegedly confessed to killing Satish by slashing his throat with a kitchen knife.
In his confession to the police, Hemanth also allegedly said that he was solely responsible for the murder. His girlfriend Priyanka not involved in the crime, he added.
Prashanti's Claim
However, speaking to the media, Satish's wife Prashanti said that her husband was murdered over a financial dispute between the two business partners. She alleged that police are trying to close the case quickly by making it out to be a 'love affair gone wrong' when that is not the truth.
Prashanti said that analysing Hemanth's call data records would bring out the facts about the murder.
Subscribe us on