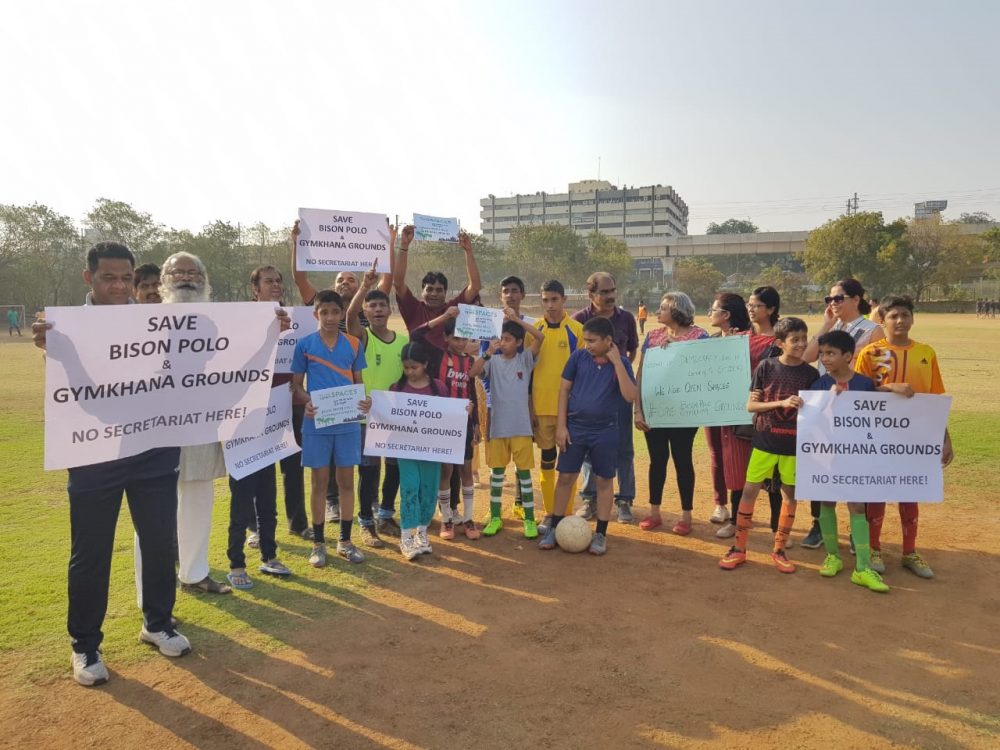 Hyderabad: A protest was held at Gymkhana Ground against the proposal to construct new Telangana Secretariat on the ground.
It may be mentioned that Gymkhana Ground and Bison Polo are the part of the twin city's heritage. Generations of youth have played various sports and some have graduated into famous sports personalities. The citizens say that government cannot take an arbitrary decision against their opinion.
The citizens are of the view that the Secretariat, the Assembly building and the Harihara Kalabhavan already exist, only some repair and renovation are needed. Despite these facts, the State Govt has been adamant and negotiating with the Defence Ministry to take the open grounds, the citizens alleged.
Around 500 persons attended the protest. They formed a human chain and raised slogans.
Subscribe us on