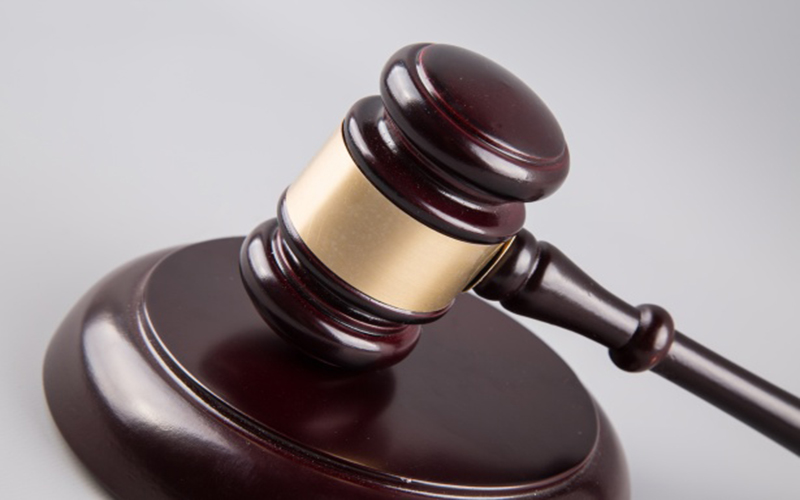 New Delhi: "Are we a nursing home or hospital, who will keep a lawyer under observation", observed the Supreme Court in the matter of a lawyer whose apology was not found "genuine and bonafide" by the Nagpur bench of Bombay High Court.
A lawyer Satish Uke had moved the Supreme Court challenging the High Court's decision convicting him with two months imprisonment under contempt. The top court rejected his plea and upheld the High Court decision. The High Court had also rejected Uke's apology stating it is not genuine. Later, he filed a review in the apex court.
The counsel representing the High Court contended before a bench headed by Chief Justice Ranjan Gogoi there is no remorse, and the apology offered by lawyer is not genuine, therefore he should be barred from appearance in higher courts. The court observed "He has been found guilty and the High Court observed that his apology is not genuine."
The counsel for the High Court insisted that Uke should be kept under observation. The bench expressed shock at this statement. "What is this under observation? Are we nursing home or hospital, who can keep him under observation…how do we implement order on day-to-day basis, if the apology is not accepted", said the court.
Senior advocate Kapil Sibal representing Uke submitted that there is no dispute as his apology is unconditional.
In February, the apex court granted him last chance to tender unconditional apology to withdraw all allegations against the judges of the High Court. The court queried Uke's counsel, "Why are you repeating allegations (against the judiciary) in the apology?"
Uke has been held for contempt proceedings for making reckless allegation against the judiciary. After the High Court refused to accept his apology, Uke had few chances of escaping the two months conviction. He had, no other option left, but to revive his pending review application against the conviction. Sibal insisted that this matter can come up before another bench. The Chief Justice accepted his request, and adjourned the matter. The court observed that Sibal in the meanwhile can advise his client on the issue.
In January this year, a special division bench of the High Court after a hearing found no bonafide in the apology tendered by Uke. The High Court observed the apology is not unconditional and refused to accept such apology while pointing objectionable behaviour by the lawyer during pendency of proceedings.
Subscribe us on