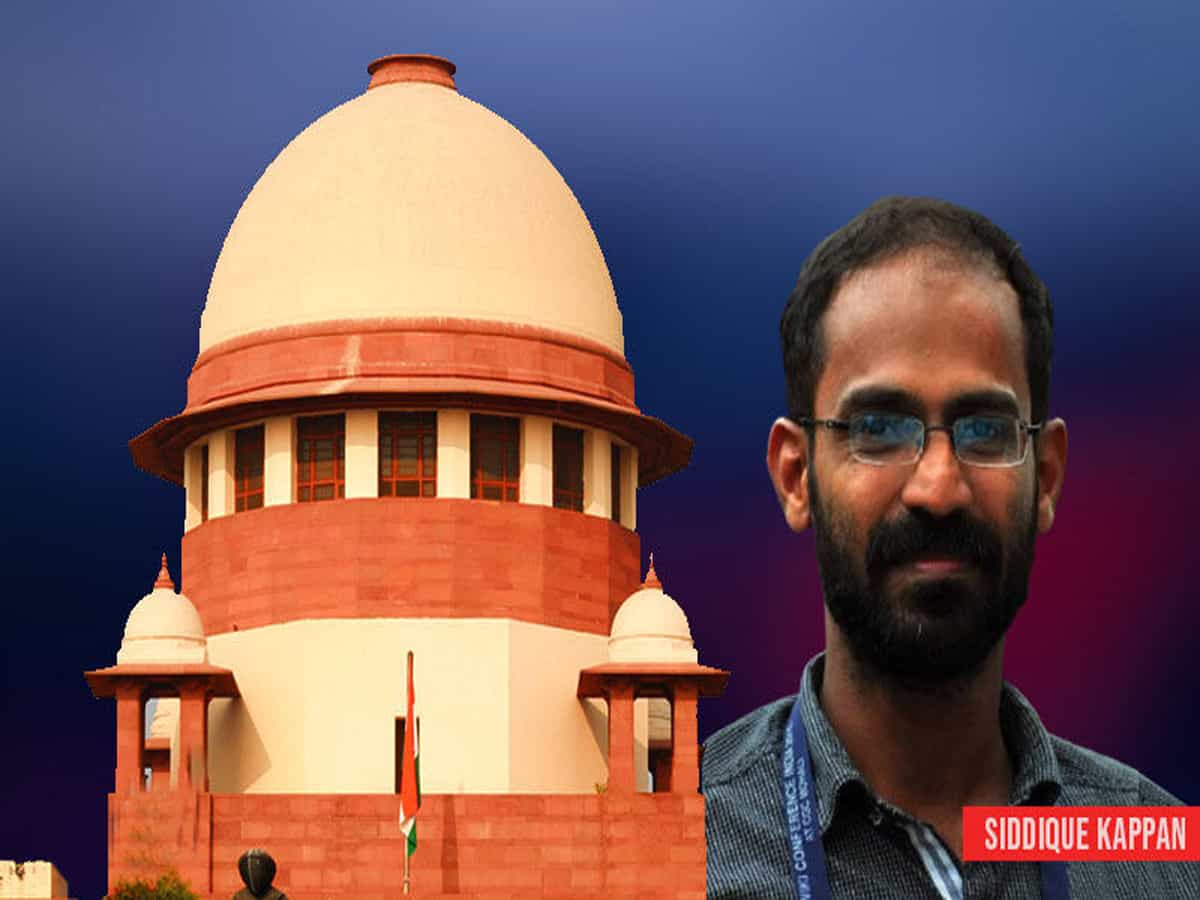 New Delhi: The Supreme Court on Tuesday directed that Siddiqque Kappan be shifted from Mathura Jail in Uttar Pradesh to a government hospital in Delhi for medical treatment.
He has to be given treatment at Ram Manohar Lohia Hospital or AIIMS or any other government hospital in Delhi.
After his recovery, he has to be sent back to Mathura jail.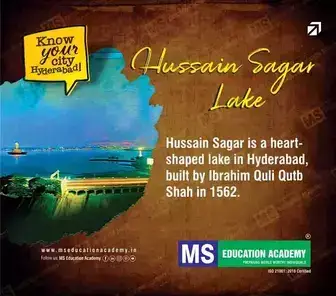 A bench comprising Chief Justice of India NV Ramana, Justices Surya Kant and AS Bopanna indicated this intention while hearing the habeas petition filed by Kerala Union of Working Journalists seeking Kappan's release.
The bench has disposed of the habeas corpus petition and has given liberty to Kappan to seek appropriate legal remedies for bai.
Solicitor General Tushar Mehta, appearing for the UP Governemnt, vehemently opposed the suggestion.
The bench observed that it was only considering at present the issue of medical treatment of Kappan – who is said to have suffered a fall in the jail and suffering from various comorbidities- and said that it was the responsibility of the state to protect him while he was under its custody.
"You have have to consider the suggestion in the context of the precarious health condition of the person and the ultimate responsibility of state. He has the problem of diabetics, Blood Pressure, he has suffered an injury while in jail. Will he be able to get adequate medical help in jail?", the bench asked the Solicitor General.
The SG said that the facilities in Mathura hospital are sufficient.
"Thousands of honest tax payers are getting treatment in Mathura hospital. People with serious health problems are getting treatment in the State of Uttar Pradesh. Why should the accused get a special treatment just because a so-called association of journalists has filed a habaes corpus petition?Why should an accused who associated with banned organization get preferential treatment over honest tax payers", the SG said.
The SG further said "in that very jail, there would be not less than not 100 people with comorbidities".
"But they are not before us. Also this writ petition has been pending for long", CJ Ramana observed.
"Yesterday you filed an affidavit saying he had fainted in jail. Life of every person is valuable. We know it is difficult to get hospital facilities, we are aware of it", CJ Ramana added.
"Mr Mehta, for the time being we should ignore the tag of the organization, because the wife of the accused has also filed an application", Justice Surya Kant pointed out.
CJ Ramana added " Mr Mehta, it is also in the interest of state, and you have to protect him when he is in your custody. Let him get better medical facilities. We are confining only to the issue of medical issue"
"We are only on the humanitarian angle of health", CJI Ramana added.
"People with multiple organs failure also get treatment in UP", the SG replied.
The bench then sought to clarify that its order was not a reflection on the state government.
"Please don't misunderstand. Our concern is ..for a person residing in Kerala, access to a Delhi hospital will be better than travelling all the way to UP", Justice Surya Kant clarified.
When the bench made the suggestion, the SG requested for an adjournment till tomorrow, saying "I am taken aback by this".
Though the SG made repeated requests for adjournment till tomorrow, the bench did not agree, and said that the matter will be taken at 1 PM today.
Earlier, the bench heard the arguments of Advocate Wills Mathew for KUWJ, who argued that Kappan was illegally arrested and that the allegations in the FIR and the chargesheet did not constitute any offence.
The State of UP today morning filed an affidavit saying that Kappan's RT-PCR test showed a COVID negative result, and that he has been discharged from Mathura hospital back to jail.
Kappan a small time journalist, says petitioner; He has links with PFI, says SG
Advocate Wills Mathew submitted that Kappan was a small-time, low profile journalist doing part-time reporting for an online news portal. He was receiving a salary of Rs.20,000 to 25,000 per month. As a journalist, Kappan will have to come into contact with persons in all walks of life, and he cannot be painted as a culprit merely on the basis of his association, Mathew argued. He stressed that the UAPA case was foisted against Kappan solely on the basis of conjectures and wild baseless allegations.
The Solicitor General disputed the journalistic credentials of Kappan, by saying that he was holding an expired press card of a newspaper called 'Thejus' which had shut down three years ago. SG emphasized that Thejus was the mouthpiece of Popular Front of India, which was run by former members of SIMI, a banned organization.
At this point, the bench asked the SG if the PFI was a banned organization.
The SG said that few states have banned it and the Centre was considering it.
The SG further said that Kappan and three members connected with PFI were travelling to UP to incite communal riots and social disharmony in the wake of Hathras crime. The SG also highighted that PFI has links with ISIS and has created communal troubles with extremist activities.
At this point, the CJI asked the SG "Has he (Kappan) been made an accused in any of those instances?".
The SG replied in the negative.
Also, when the SG said that Kappan's bank account has shown suspicious cash transactions, Justice Surya Kant asked "Were those deposits in thousands or lakhs? This is relevant because Mr.Mathews has talked about his salary".
"I will have to check", the SG replied.
Justice Surya Kant further asked, "There are two projections. One by petitioner that he is a small time reporter, getting paltry irregular income. The projection given by the State in the affidavit is that he is involved in sensitive activities and that he is in direct touch with PFI with monetary consideration".
"All footsoldiers of an extremist organization may not get high monetary consideration. The fact is that he is in touch with ex-SIMI people who are getting crores of foreign funding. I will leave it at that", the SG sought to close the issue.
The SG then attacked the maintainability of the habeas corpus petition filed by the KUWJ.
"The petition has been filed by a purported organization of journalists, which is not even a mainstream organization", the SG said. He further said that bail cannot be granted in a habeas corpus petition, when a person is detained as per a judicial order. The remedy is to seek regular bail before the competent court, the SG said.
"Is there any jurisdictional embargo, that while considering a habeas corpus petition a court cannot grant bail?", Justice Surya Kant then asked.
The SG said that he can cite legal precedents to that effect.
Later, the bench said that it was only considering the issue of medical treatment for Kappan on humanitarian angle.
Background
Siddique Kappan, was arrested along with 3 persons by UP Police while they were going to Hathras on October 3, and was subsequently booked under the UAPA alleging that he and his co-passengers were trying to incite communal riots and disrupt social harmony in the wake of the Hathras gangrape-murder case.
The Kerala Union of Working Journalists(KUWJ) filed a habeas corpus petition in the Supreme Court last year seeking Kappan's release on the ground that he was illegally arrested. Later, Kappan's wife also intervened in the case.
Recently, Kappan's wife wrote to the CJI saying that that he (who has recently tested Positive for COVID-19) is chained like an animal in a cot of the Medical College Hospital, Mathura, without mobility, and that he is not able to take food, go to toilet for the last more than 4 days, and is very critical.
The letter also stated that the Writ of Habeas Corpus (seeking Kappan's release) petition filed on 06th October 2020 which was supposed to be disposed of on 09th March 2021 had not been disposed of despite it being listed it more than 7 times.
Thus, it sought immediate steps/ necessary orders are passed to release Kappan from the Medical college Hospital back to the Mathura Jail as an interim relief, till the disposal of the mentioning application filed on 22nd April 2021.
It may be noted that Citing medical emergency, the Kerala Union of Working Journalists (KUWJ) has moved the Supreme Court seeking the transfer of Kerala Journalist Siddique Kappan to All India Institute of Medical Sciences (AIIMS) or Safdarjung Hospital, Delhi.
In its plea, the Kerala Union of Working Journalists (KUWJ) has submitted that on 20th April 2021, Kappan collapsed in the bathroom with serious injuries and later on he tested positive for COVID-19 and is presently hospitalized in a Mathura hospital.
The UP Government alleged that Kappan was linked to the Popular Front of India and was trying to incite communal riots under the garb of a journalist.
The KUWJ has denied that Kappan has any connection with the Popular Front of India (PFI). In this regard, the KUWJ states that the UP Government has taken inconsistent stances in two affidavits.
Subscribe us on