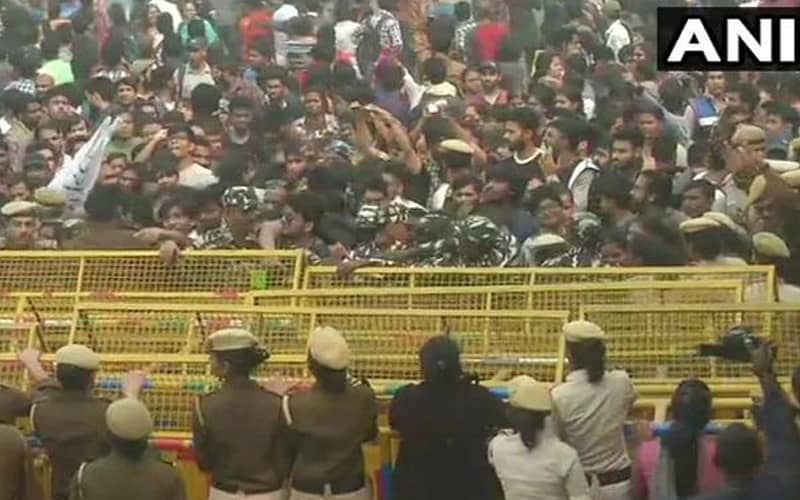 NEW DELHI: A scuffle broke out between some TV media persons and JNU students during a press conference held on the campus on Tuesday.
Members of the Jawaharlal Nehru Students Union, which had called a press meet on Monday incidents during 'March to Parliament', got upset over some of the pointed questions posed by the media.
This led to a verbal duel between the two sides and a scuffle broke out, after which the press conference was called off.
On Monday, hundreds of JNU students staged a march towards Parliament to protest a hike in hostel and mess fees.
The students were stopped by police mid way to Parliament, but they staged a sit-in, which led to roads being blocked for hours. There were also instances of students being beaten up by police.
Subscribe us on