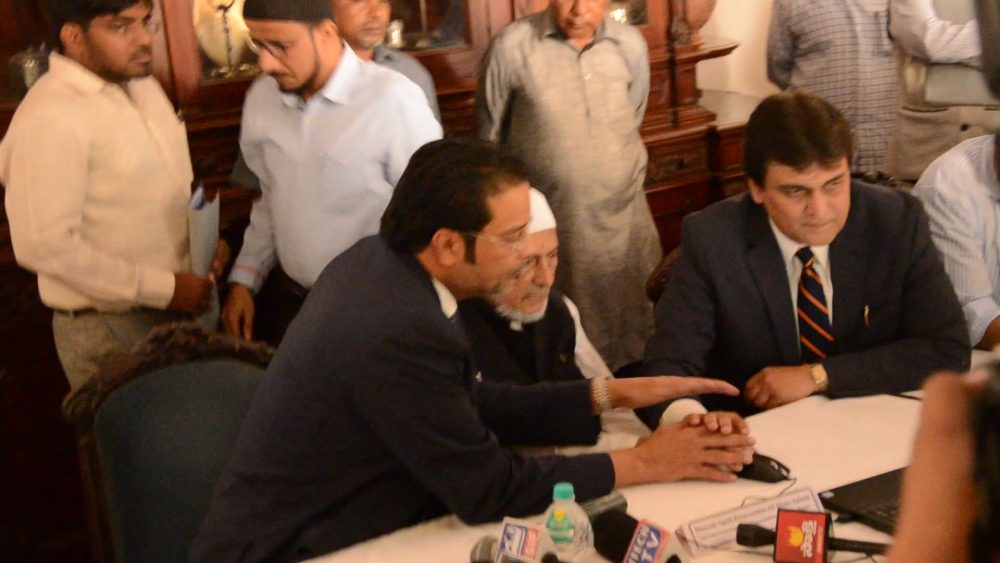 Hyderabad: Waqf Committee of H.E.H. Nizam Trust has conducted the draw of lots (Qurrah) for the Rubath accommodation of Haj pilgrims from Aziziya category for Haj – 2019 on Saturday at Chowmohalla Palace here. Mohammed Abdul Faiz Khan, General Power of Attorney H.E.H Nizam Awqaf Committee welcomed the guests.
Nawab Khairuddin Ali Khan Sahab, Chairman, H.E.H Nizam Awqaf Committee, Janab Anwar Huda Sahab, and Janab Faiz bin Jung, Members of H.E.H Nizam Awqaf Committee, and Chief Guest Janab Hussain Mohammed Al Shareef, Nazir Rubath has attended the programme and conducted the draw of lots for selection of 1096 haj pilgrims in rubath category.
Hussain Mohammed Al Shareef has informed that they are trying to increase the seats in rubath for the welfare of the Haj Pilgrims belonging to the erstwhile Nizam state.
They also said that there is an accommodation for 1223 persons in the Rubath which is spread over three newly constructed buildings located in the proximity of the Haram. Out of this, 10 per cent seats i.e., 122 will be earmarked for the members of the Royal family. The remaining seats were kept open for draw of lots out of which five seats will be reserved for Khadim-ul-Hujjaj. The Draw of lots (Qurrah) was conducted on the website of Haj Committee of India. All the related information is now available on the website www.hajcommittee.gov.in and at Telangana State Haj Committee, Haj House, Nampally here.
[source_without_link]NSS[/source_without_link]
Subscribe us on