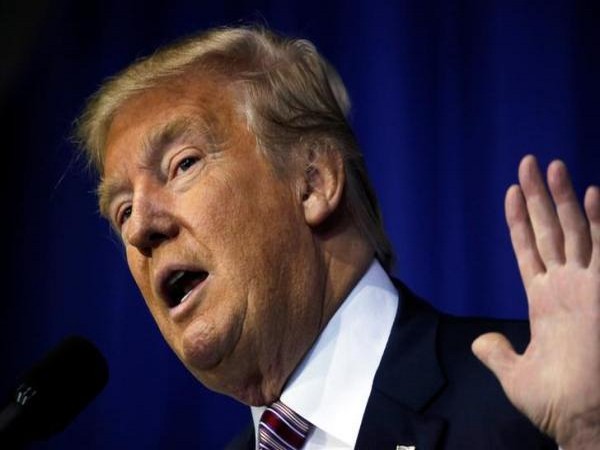 Washington: Lashing out at his critics over his decision to pull back U.S. troops from northeastern Syria, President Donald Trump on Wednesday said he is focused on the "BIG PICTURE" that does not include American involvement in "stupid endless wars" in the Middle East.
in a series of morning tweets Trump claimed that sending troops to the Middle East was the biggest mistake
Fighting between various groups that has been going on for hundreds of years. USA should never have been in Middle East. Moved our 50 soldiers out. Turkey MUST take over captured ISIS fighters that Europe refused to have returned. The stupid endless wars, for us, are ending!
In reply to a tweet: "It's expected that some in the GOP who took us into these endless quagmires in the Middle East are unhappy about ending wars, but where is the left? The silence is resounding. Silence is not always golden. @realDonaldTrump is doing the right thing & should have bipartisan support"
Trump responded: True. Should have never been there in the first place!
As reported by Time, defending his unpopular decision, Trump argued "GOING INTO THE MIDDLE EAST IS THE WORST DECISION EVER MADE IN THE HISTORY OF OUR COUNTRY!" He said the U.S. went to war under a "false & now disproven premise, WEAPONS OF MASS DESTRUCTION. There were NONE!" He added that he is "slowly & carefully" bringing home "our great soldiers & military," in line with his campaign promise to do so. He added: "Our focus is on the BIG PICTURE! THE USA IS GREATER THAN EVER BEFORE!"
Subscribe us on