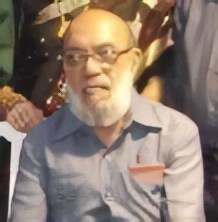 Hyderabad: Senior Urdu journalist Mr Mohammed Rasheed Moizuddin Ansari, better known as Rasheed Ansari, passed away on Tuesday (May 5).
He was 79-year-old and staying at his house Mehdipatnam at the time of his death.
The deceased was the son of Mohammed Mazharuddin Ansari.
He had, among other newspapers, worked for Munsif Urdu Daily, published from Hyderabad. He was also contributing to the Mumbai-based Urdu newspaper.
Mr Ansari had spent a large part of his life in the Kingdom of Saudi Arabia before returning to Hyderabad in the early years of 2000.
Subscribe us on