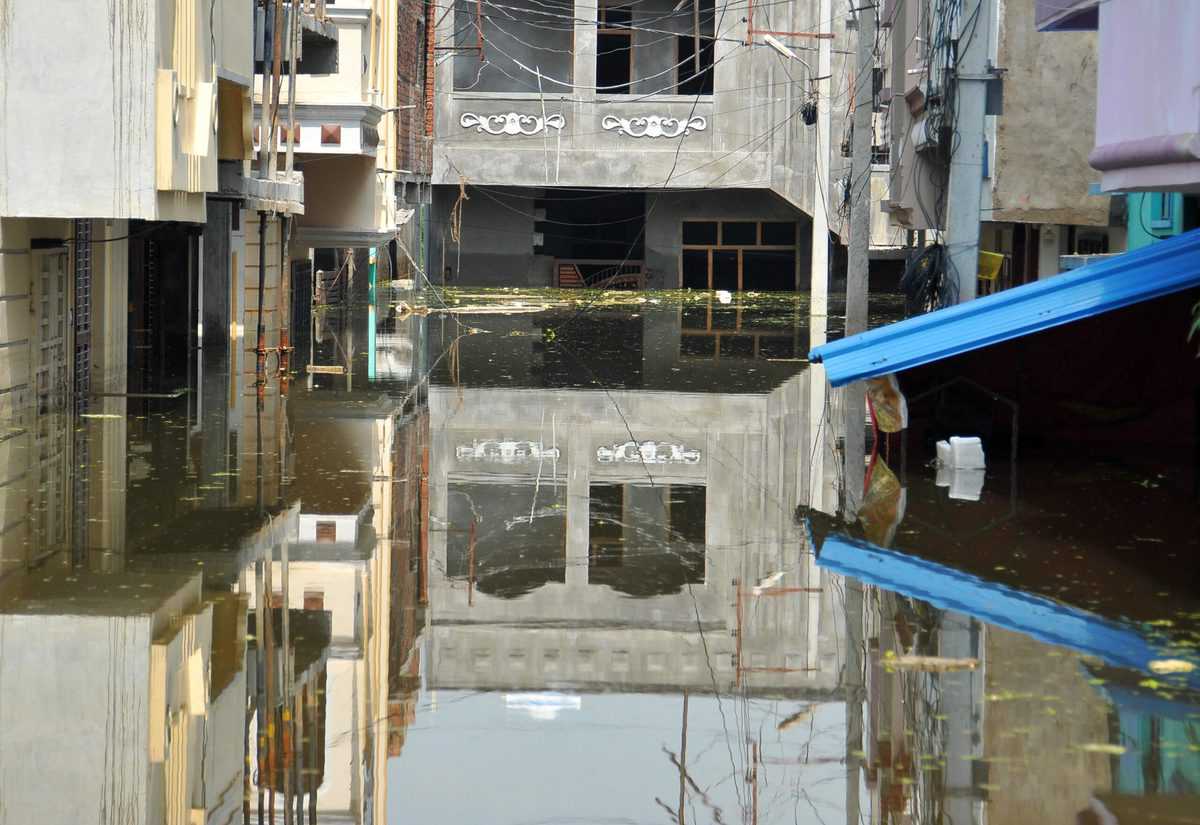 Hyderabad: The incessant rains that lashed different parts of both Andhra Pradesh and Telangana leading to waterlogging on roads, following the inundation of some low-lying areas, and claiming the lives of over 50 people.
At one side the destruction caused by rains on Tuesday did it normalise that the city is ones again lashed with rains.
While the people in Nabil Colony, Green City, Mega City and Sayeed Colony are still waiting for the aid from both the authorities and locals
The residents lament that almost from four days they starving for water and food and are living without power.
The residents have requested the authorities to help them. They said, "Please do something so that this water is drained out."  

Subscribe us on