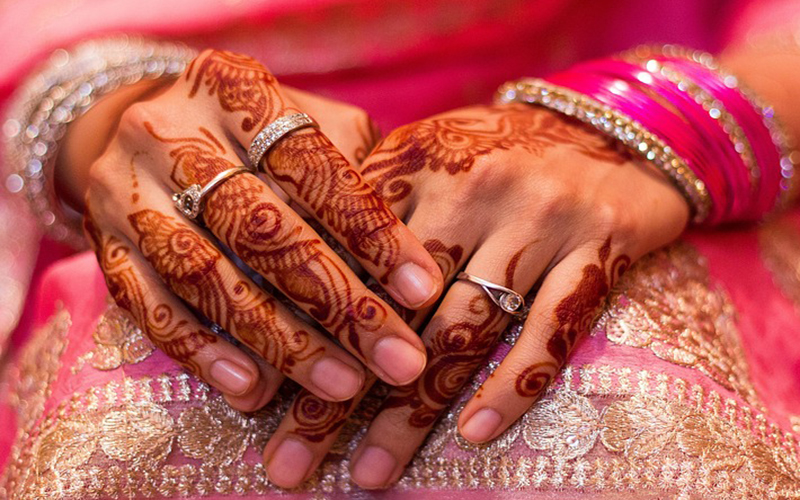 HYDERABAD: Shaadi Mubarak or the Kalyana Lakshmi scheme was launched in 2014 to help the poor families marry off their daughters. It was promised that each applicant, after verification, would be paid Rs 51,000 to solemnise the wedding.
Nearly five years into the scheme it appears that it is not working the way it should have.
Application Pending
According to available information, 5,476 applications of the scheme are pending with the Revenue Divisional Officer (RDO) in Hyderabad. At the same time, another 1,490 applications are with the concerned MLAs. That also means that a total of 6,966 applicants are waiting for the government clearance which does not seem to become.
An applicant cannot contact any officer in the concerned departments.  He or she has to find out about the status of the application through the website which on enquiry is flashing 'Application Pending.'
No Funds Available
Several people on the waiting list have lost hope of government assistance and borrowed money from the open market on high-interest rates and married off their daughters.
A senior official of the revenue department stated, "The applications could be pending as field-level staff are taking time to verify into the claims. You should also know that there are no funds available for the scheme right now."
It is learnt that of the 6,966 applications only 288 have been forwarded to the treasury department for the release of funds.
M Ganesh, a resident of Mursheerabad, complained, "We have been waiting for the past three months to get the money. We have taken loans on high interest for our sister's wedding thinking that we would be able to pay back on receiving the promised amount from the government. It has not come the interest is increasing by the day."
The Hyderabad district officials said that about Rs 73.53 crore is required for clearing the applications.
Subscribe us on