Hyderabad: Former Minister and ex-Leader of Opposition in Telangana Legislative Council Mohammed Ali Shabbir ridiculed Majlis-e-Ittehadul Muslimeen's stand of boycotting the resolution passed in the Telangana Legislative Assembly demanding Bharat Ratna for former Prime Minister P.V. Narasimha Rao.
"MIM should stop its dual standard on the issue of PV Narasimha Rao. Abstaining from the House cannot be called a 'boycott'. MIM MLAs should've participated in the proceedings. On getting their turn to speak on the Assembly Resolution, they should've expressed their opposition before staging a walkout. This is the standard legislative practice," Shabbir Ali said in a media statement on Tuesday.
However, Shabbir Ali said that the MIM MLAs did not enter the Assembly and their senior MLA Ahmed Pasha Quadri gave a statement to the media announcing that his party was boycotting the Assembly resolution on Narasimha Rao. "MIM leaders should stop playing such cheap tricks to get publicity. By not attending the Assembly session, they facilitated passing of unanimous resolution demanding Bharat Ratna for Narasimha Rao. MIM leader Akbaruddin Owaisi or other leaders had no courage to go on record opposing a resolution moved by CM KCR. By abstaining from the Assembly on Tuesday, MIM MLAs have proved that they are nothing but a bunch of cowards," he said.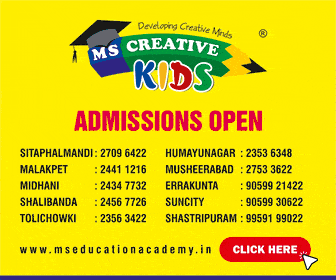 The Congress leader said that the MIM always attacks the Congress party blaming Narasimha Rao for the demolition of Babri Masjid in Ayodhya on December 6, 1992. "If MIM is truly opposed to Narasimha Rao, then it should also oppose the PVNR centenary celebrations being organised by the TRS Government. MIM should sever its ties with KCR as he has moved a resolution seeking Bharat Ratna for the former Prime Minister who hailed from Telangana. MIM President Asaduddin Owaisi and MIM floor leader in the Assembly Akbaruddin Owaisi should stop their double standards on this issue and stop criticising the Congress party," he said."MIM leaders first sailed with the Congress party and made huge assets. They switched sides after TDP came to power and supported it from 1994-2004. They sailed with the Congress party from 2004-2014 when it was in power. They became an ally of TRS after it came to power in 2014. They are also indirectly supporting the BJP at the national level. They will dump TRS and support whichever party comes to power in next elections. They have no strength to behave or act like an opposition party," Shabbir Ali said.
Subscribe us on