Hyderabad: A three-year-old student of a reputed pre-school located in Madhapur was sexually exploited but none other two female helpers of the school a few days back.
The incident came to light after a child rights organization lodged a complaint with the Police on Sunday alleging sexual abuse by female workers.
The Cyberabad police have confirmed the incident and registered a case under the Protection of Children from Sexual Offences (POCSO) Act on April 10 after the victim's family approached the police after learning about the incident.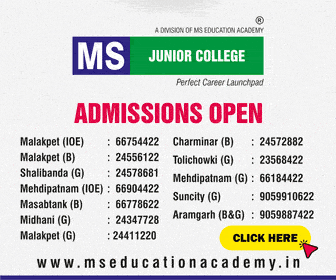 The family members were shocked to find injury marks on the girl's private parts after she complained of pain.
"When asked about how it (injuries) happened, she said some 'aunties' (ayahs) working in the school injured her. We also spoke to the child. Based on the gestures made by the girl, we suspect that some stones were inserted into her private parts by the 'aunties','' deputy commissioner of police (Women Safety Wing) Anasuya said.
The minor said she was taken into the washroom by the Aayaas who did this to her.
She was later shifted to a government hospital for treatment. Meanwhile, the child rights NGO Balala Hakula Sangam alleged the concerned Madhapur police was not taking any action against the two suspects.
NGO president Achyuta Rao said: "We got information that the suspects are habitual offenders and why police has not acted on the suspects. If stones are inserted in the victim's private parts, it is a very grave offense and imagine the kind of pain the victim might have undergone."
Subscribe us on