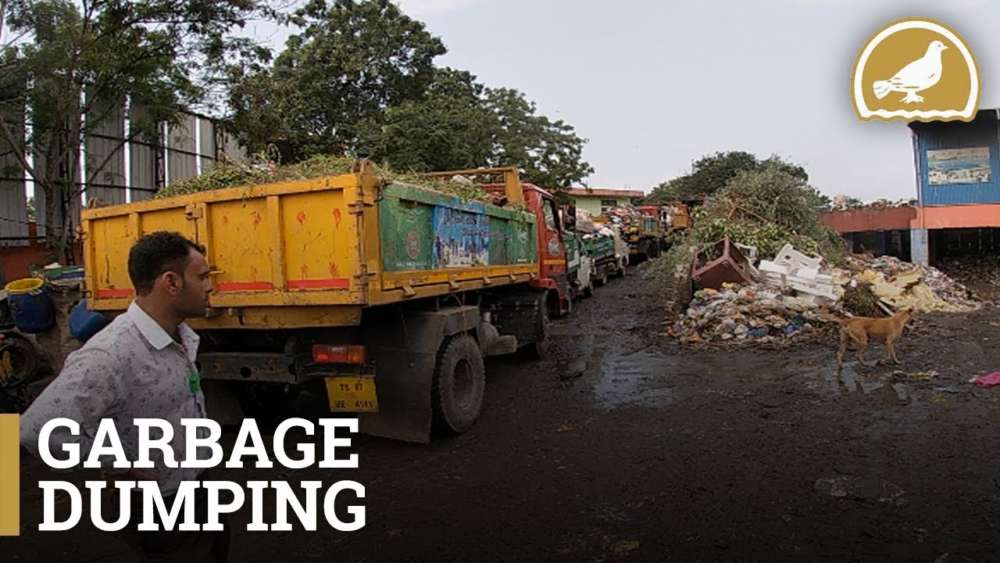 Hyderabad: Garbage has become a major concern in Hyderabad and Secunderabad, garbage or wastage is seen lying everywhere on roads causing difficulties to the commuters and in households to the residents which is causing serious health issues to the citizens.
Not only the citizens are getting affected with the garbage but also the garbage lifters who are known as sanitation workers. These sanitation workers who lift the wastage from roads and households are waiting for hours and hours in a "Q" with the stinking garbage due to which huge traffic congestion of garbage trucks is being witnessed at Shivaji Bridge near Imli ban Park.
It is said that they may also face various difficulties as they wait for their turn to dump the garbage into the Garbage Transfer Station (GTS). The Telangana government may not be able to consider them as a human being. If the government would have consider them as normal human beings then they should have given huge trucks instead of small.
Speaking to siasat.com a sanitation worker told that the small trucks usually face a lot of troubles to unload the garbage at GTS and we the sanitation workers wait for at least three hours with the stinking garbage at entrance of GTS.      
Another sanitation worker alleged that the small Tata trucks can load about two tons of garbage where as big truck can load ten times more. Earlier, 37 big trucks were used for transferring the garbage but now only three trucks are leftover.
We urge that the Telangana government to provide more huge trucks so that we could lift tons of garbage at a time and transfer it to the Shivaji Nagar Dumping yard. said a sanitation worker.
Authored by Mohammed Hussain, mohammedhussain.reporter@gmail.com Twitter: @writetohussain
Subscribe us on