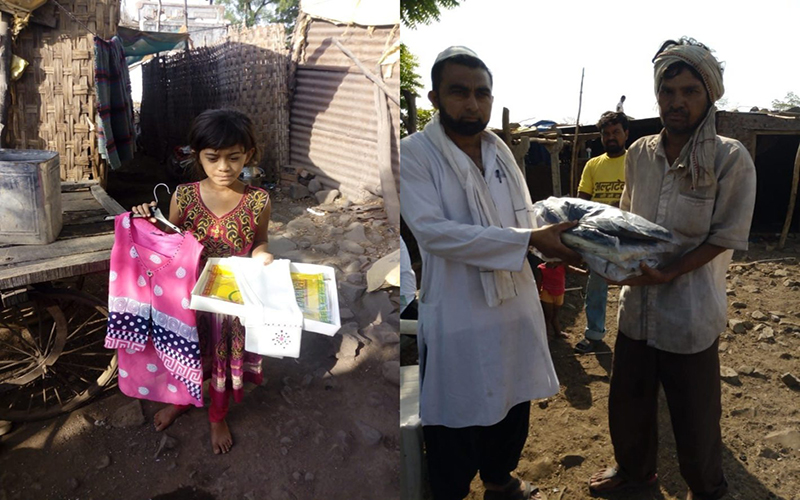 Hyderabad: More than 1000 clothes were distributed among needy persons belonging to the village of Telangana and Maharashtra State. Faiz-e-Aam and Helping Hand also played an active role in this distribution.
Out of these dresses, Siasat's Kapda Bank contributed 800 dresses whereas around 150 were donated by local residents.
One of the philanthropists, a shop owner donated 300 readymade dresses of kids.
Along with the dresses, 200 Ramadan packages were also distributed in Nirala, Nizampur, Wankdi, Boath, Marlapally, Islamnagar and Echoda villages of Telangana and Mandwi, Patoda, Bhagatsingh Nagar, Bori and Bodha of Maharashtra.
The team who distributed these clothes includes, Mr. Intekhab Alam, Mr. Abu Sayeed (volunteer) and Jawad Khan (volunteer).
According to Mr. Alam, they used to travel to different villages to distribute.
Subscribe us on