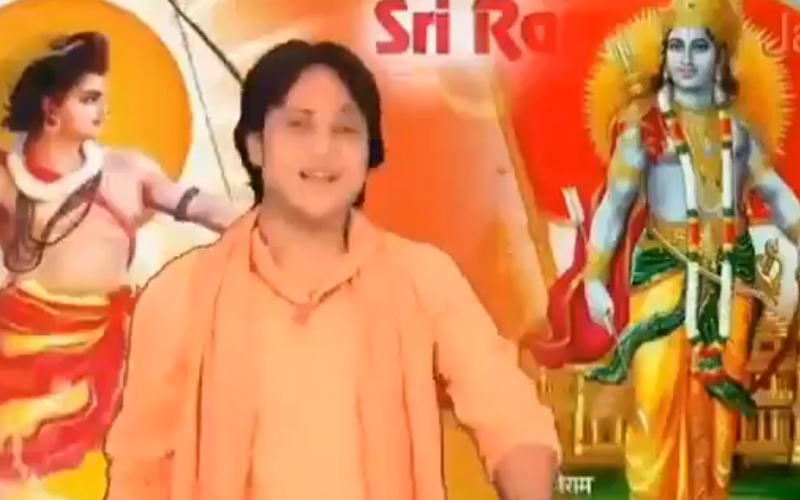 LUCKNOW: Singer Varun Bahar of "bhejo Kabristan" fame was arrested from Uttar Pradesh's Gonda district on Friday.
The 'devotional' singer was arrested from Bandarah village in Mankapur at 3 a.m. for uploading the vulgar and provocative song saying those who did not chant Lord Ram's name should be sent to the cemetery.
"Jo Na Bole Jai Shree Ram, Usko Bhejo Kabristan"
His song "Jo na bole Jai Shree Ram, usko bhejo kabristan" soon went viral on social media platforms.
The video begins with the singer singing in Hindi: "Bhagwadhari, sabpe bhari, chale hain apna seena taan / Jo na bole Jai Shree Ram, bhej do usko kabristan [Saffron wearers crush everyone under their weight, they stride with their chests swollen / Send those who do not chant Jai Shri Ram to the graveyard]."
Political analyst Tasheen Poonawala had tweeted to Delhi Police that FIR should be lodged against the makers of the video for inciting mob violence.
He took to Twitter and wrote, "Dear Delhi Police, I am requesting you to file a complaint under IPC 153(a) and 295(a) against the makers of this video. This video incites mob violence against the citizens of India. Failure to do so will be contempt of Supreme Court."
Poonawalla, in his follow up tweet threatens to take protest to PM Modi's residence if an FIR is not registered against the makers of the song.
"If an FIR against the makers of this hate video is not registered by you [Delhi Police], I, Tehseen Poonawalla will protest by playing this video outside the residence of Prime Minister Narendra Modi," Tehseen Ponawalla added on Twitter.
–Anti-Muslim & genocidal music–
Many on social media reacted violently to the song calling it "anti-Muslim and genocidal music".
The singer is known for his vulgar and often provocative songs on his YouTube channel.
Several FIRs had been registered against him for his provocative songs.
He will be produced in court later in the day.
Subscribe us on