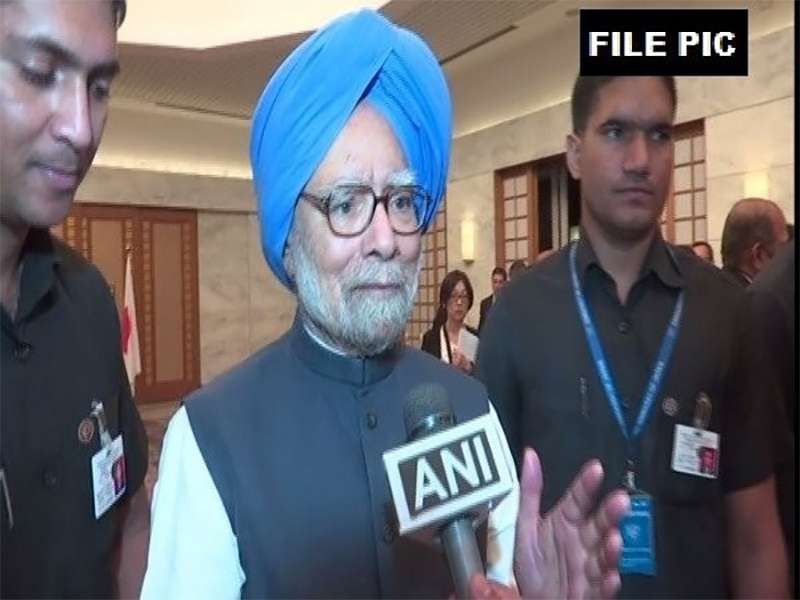 Mumbai: Attacking the Bharatiya Janata Party (BJP) government for the current economic slowdown and rural distress, former Prime Minister Manmohan Singh said that merely "passing the buck to Congress would not work".
"The present government should have learned and provided credible solutions to resolve the problems confronting the Indian economy. Five-and-half years is sufficient time to solve issues. Passing the buck to the Congress for India's problems does not work," Singh said in a stern admonition to the government.
He said that the government led by Prime Minister Narendra Modi "talks about a lot of things, that two crore jobs will be provided, etc", but exactly the opposite is happening.
"Now, people are losing jobs. The government believes in headline management and not taking concrete steps to resolve the problems," Singh said sharply.
Taking a swipe at the BJP, he said that for "reaching the goal of five trillion dollar economy by 2024, the country would require a 10-12 percent GDP growth, but under the BJP government, the growth rate is declining steadily year after year".
The internationally-acclaimed economist pointed out that with a growth rate of 5.5-6.0 percent, economic problems would not be solved and the BJP's goals of achieving "double-digit targets will prove to be hollow".
Painting a grim picture ahead of the October 21 Maharashtra assembly elections, Singh said that the current slowdown in the country coupled with government apathy has badly hit the Indian economy.
"There is gloom in the automobiles hub of Pune, slowdown has led to a large number of factories shutting down in Maharashtraa. The state is hit by a grave economic crisis, but the government seems obsessed with trying to fix blame," said Singh.
He said that from being No. 1 in investments, Maharashtra has now become No. 1 in farmers suicides, and urged for setting up labour-intensive industries, among other measures, to tackle the economic crisis.
Interestingly, Singh's comments in Mumbai, the country's commercial capital, came a day before Prime Minister Modi is scheduled to address an election rally here on Friday.
Referring to the Congress stance on the abrogation of Art. 370 for Jammu & Kashmir, Singh said that the party was "opposed to the high-handed manner in which it was implemented".
To a question, the ex-PM stated that "nobody is more patriotic than the Congress, and it doesn't need a certificate on nationalism from anybody.
"Our role in the struggle for Independence of India is well known. BJP's presence in the freedom was non-existent", Singh declared.
On Maharashtra BJP's proposal to confer Bharat Ratna on Veer Savarkar, Singh said that the late Prime Minister Indira Gandhi had issued a postal stamp to commemorate the Hindu leader.
"We are not against Veer Savarkar. We do not agree with his ideology," Singh asserted, in a purported response to the oft-repeated charges levelled by the BJP top brass in the state and centre.
Subscribe us on