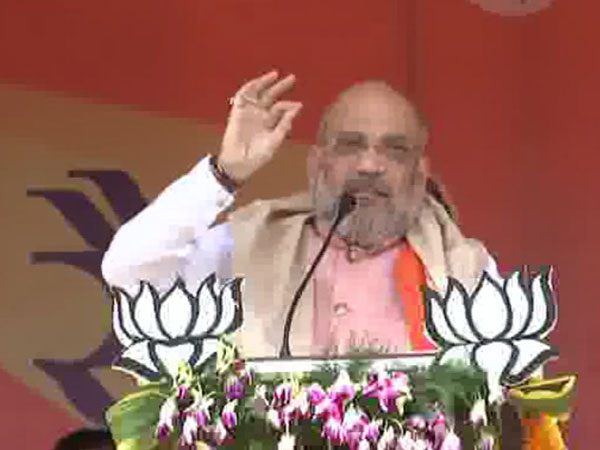 Shravasti: BJP President Amit Shah on Thursday attacked the Samajwadi Party (SP) and the Bahujan Samaj Party (BSP), saying that when these parties were in power they never worked for the society but only for select castes.
Addressing an election rally here, Shah said: "Racist and dynast parties like the SP and the BSP had ruled the state for years. When the SP came to power, it worked for one caste and when the BSP came to power it worked for another. No work for the society was done. But if the BJP comes to power, it will be 'sabka sath, sabka vikaas'."
He said that during the SP-BSP rule, land mafia used to capture poor people's land. But the ruling BJP has taken action against them and secured the lands.
Shah said: "For 10 years, the Congress ruled the Centre and the SP-BSP ruled the state. Army men were beheaded. They were taken to Pakistan and insulted. But 'mouni baba' (former Prime Minister Manmohan Singh) didn't speak. There was anger, disappointment and frustation among the people after the Pulwama attack… But (Prime Minister) Narendra Modi has a 56-inch chest. He made the Air Force carry out an air strike in Balakout."
He claimed that in the Shravasti Lok Sabha constituency, almost 75,000 youths were given loans under the Mudra Yojana, 1 lakh housewives got cooking gas cylinders under the Ujjawala scheme, more than 32,000 toilets were built and around 1 lakh farmers benefited under the Kisan Samman scheme.
The BJP leader said that when the Congress was in power, it had given Rs 330,000 crore to the state. But the Modi government had sanctioned more than Rs 10,27,000 crore till now.
[source_without_link]IANS[/source_without_link]
Subscribe us on