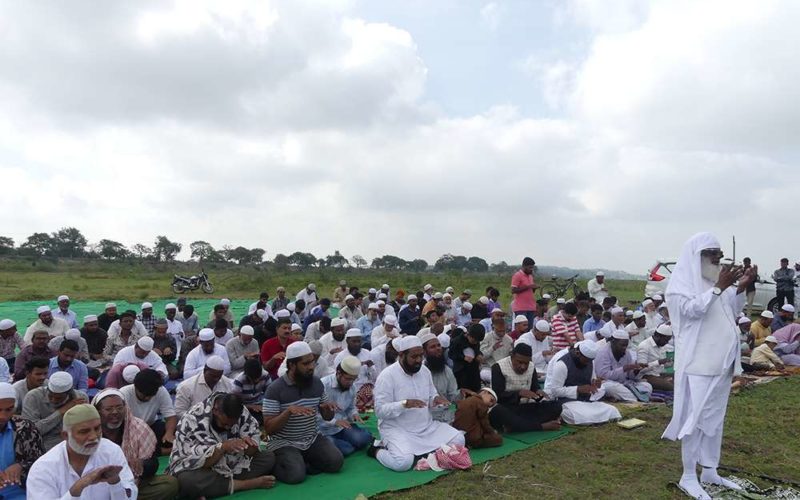 Hyderabad: The monsoon has been a no-show in Telangana until today. So much so that the dry spell is leading to the drought-like situation in most of the 32 districts of the state.
After June ended with 35 per cent rainfall deficit, it was hoped that the rains in July will make up for the shortfall. However, the forecasts of heavy rains in July have not come true.
According to the Indian Meteorological Department (IMD), the cumulative rainfall in the state this season so far is 114.6 mm against the normal 175 mm.
Experiencing serious shortfall of rain, the Muslims have arranged special prayer (Salat-ul-Istasqa) seeking bountiful rains.
Salat-ul-Istasqa is a special prayer wherein the devout ask Allah for beneficial rains. Muslims believe Namaz-e-Istasqa was offered by Prophet Mohammed seeking the almighty's intervention to ensure rains.
Siasat Urdu Daily in collaboration with Deccan Wakf Protection Society had organized a special prayer (Namaz-e-Istesqua) for rains on July 21 at Himayat Sagar bed.
On Friday, a different group of Muslims have offered Salat-ul-Istasqa at Jama Masjid, Barkas after Juma prayer seeking sufficient rains from The Almighty Allah.
Subscribe us on