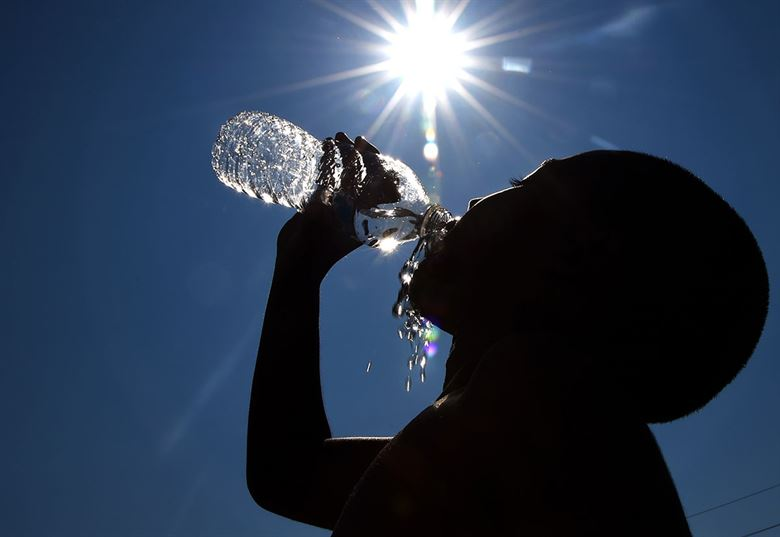 NEW DELHI: As the minimum temperature touched 27.6 degrees Celsius on Saturday in the Delhi-NCR region, the India Meteorological Department (IMD) has issued the highest "red" alert for some parts of northern India including the national capital.
Besides Delhi, the alert, which is the highest in the IMD's four colour-coded warnings— green, yellow, amber and red — to denote the severity of weather condition was issued for Punjab, Haryana, Chandigarh, Rajasthan and some parts of Uttar Pradesh.
The department said that on Saturday a severe heatwave condition will prevail in Delhi especially in isolated pockets and maximum temperature is likely to hover around 45 degrees Celsius.
Heatwave will continue in the region for another five days and will give rise heat-related casualty figures. Dilip Malvankar, director, Indian Institute of Public Health, Gandhinagar said, "People do not pay attention to extreme heat is because heat-related mortality is neither tabulated nor published."
According to the IMD, a heatwave is considered if the maximum temperature reaches at least 40 degrees Celsius or more for plains, 37 degrees for coastal ares and at least 30 degrees for hilly regions.
"North-westerly winds are blowing which are dry and warm. There is no weather system that can bring rainfall except for a very feeble western disturbance which may lower temperatures in Jammu and Kashmir and Himachal Pradesh in a couple of days but not in the plains. Heat waves will continue in the plains," said M Mohapatra, IMD's director general of meteorology.
"Even if the maximum temperature doesn't rise further in these places, because the heat is persistent, we have to issue a red category warning," he added.
The IMD alert came after it observed heatwave conditions in Delhi, Chandigarh, Uttar Pradesh, Rajasthan and some parts of Madhya Pradesh on Thursday.
On Friday, Delhi recorded a maximum temperature of 44.8 degrees Celsius, four notches above the season's average, while the minimum was 28.4 degrees, a notch above the normal.
With IANS inputs
Subscribe us on