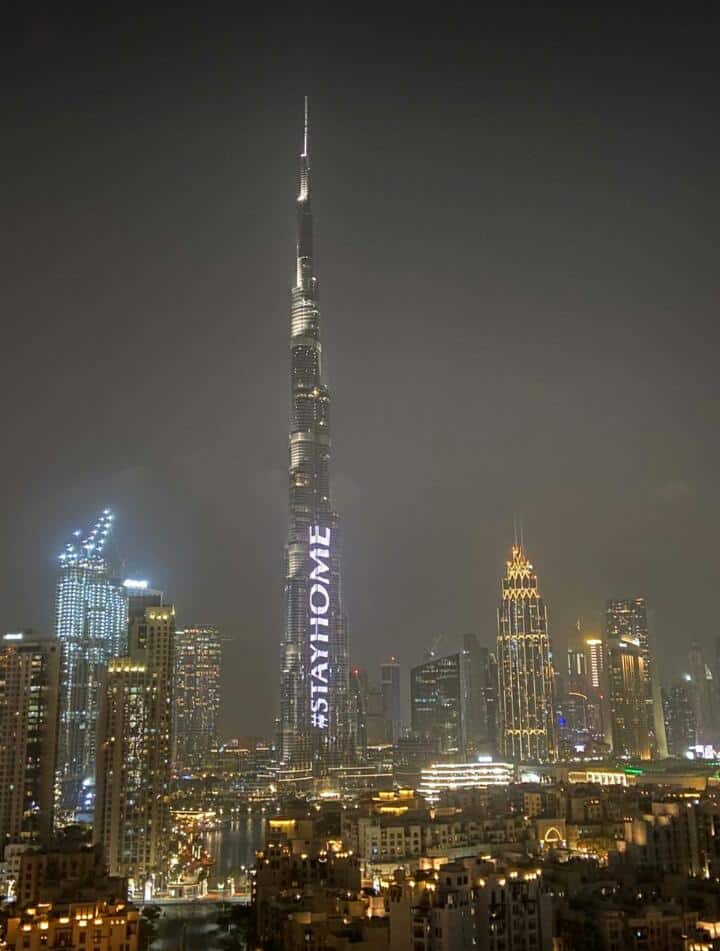 DUBAI: Burj Khalifa in Dubai, the world's tallest skyscraper, lit up with a message 'Stay Home… Stay Safe, on Monday night reminding citizens to stay home amidst the COVID-19 pandemic.
Burj Khalifa's official Twitter account posted the video showing the iconic tower's façade beamed with #StayHome
The #StayHome Campaign debuted in the UAE is gaining ground with citizens and residents voluntarily abandoning simple pleasures of life and deciding to stay in their homes to help curb the spread of the virus.
On Monday, HH Sheikh Hamdan bin Mohammed Al Maktoum, Crown Prince of Dubai, issued a strong message to the nation and told everyone to "urgently recognise the serious of the new reality we live in".
Addressing his four million Twitter followers, he further said, "The only way to guarantee that we safeguard the wellbeing of our loved ones is to ACT now, TOGETHER and WITHOUT exceptions. Stay Home. Social Distancing is NOT a matter of choice. it is a critical DEMAND from every one of us, in order for our city and our society to remain safe".
Check the tweets here:
On Monday, UAE reported 45 new coronavirus cases – the highest single-day bringing the total number of tally to 198.
Subscribe us on