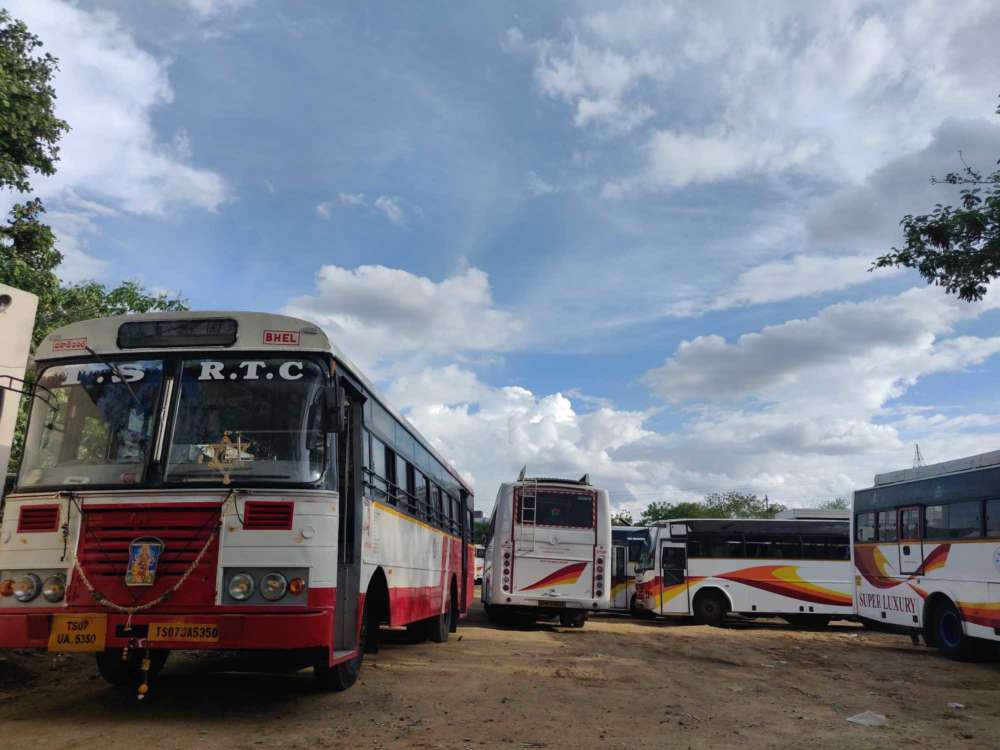 Hyderabad: RTC union leader Ashwasthama Reddy today said the employees with family members will stage protests at all bus depots on Saturday in protest against the adamant attitude of the government. 
He sought BJP leader K Lakshman support for the RTC strike and latter accepted. 
Later, he slammed the TRS government for destroying RTC assets by privatizing and dictatorial attitude. Reddy appealed to people to join the protests to save the public transport system in the State. Reddy accused KCR Government of failing to keep promises. Silent protests will be held at the bus depots.

He also said that employee unions will give support to the RTC strike as teachers Unions have already offered.
Subscribe us on