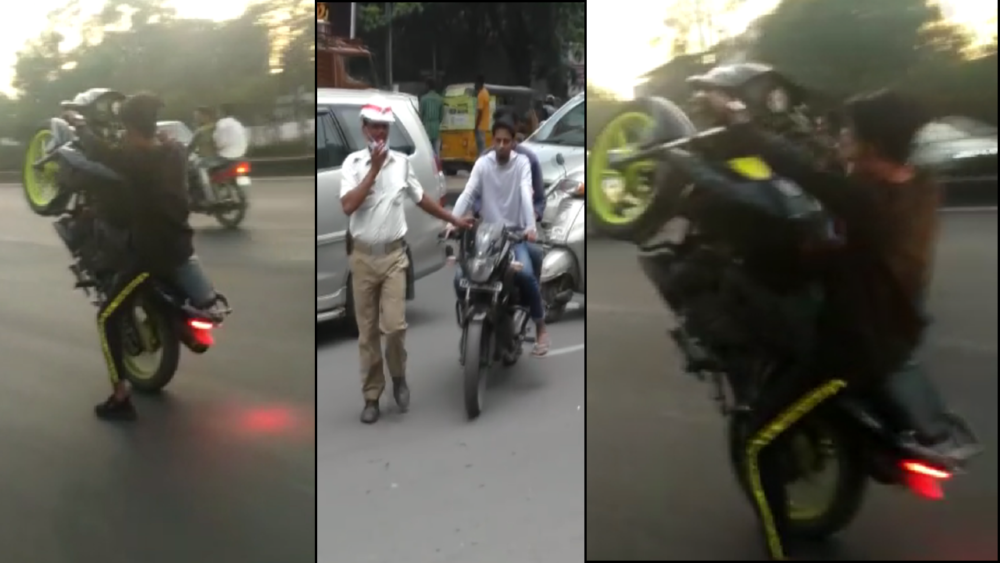 Mohammed Hussain
mohammedhussain.reporter@gmail.com
Hyderabad: The menace of stunt riding was first witnessed in the city on Necklace road. Then the venue partly shifted to the stretch between Telugu Desam Headquarters to the Jubilee
Hills Check-post.
Now, the (K)Night Riders are looking for newer avenues. Their latest find is the stretch between Owaisi Hospital and Chandrayangutta Crossroads. Here the 'daredevils' are involved in getting a kick or thrill—just for the heck of it.
The police said they have been booking cases against 'rash' driving. But that does not seem to have any effect on the 'thrill' seekers.
A recent visit to the Owaisi Hospital—Chandrayangutta Road showed that the new venue has become popular with the youth. The youth from the Old City seem to be making
A declaration, "yeh tho Apni road hai, yahaN hum Ku Kaun rokinga. (This is our road. Who can stop us here?"
But the police have said emphatically that no road is for any particular group. It belongs to all road users. Therefore, it would not tolerate any violations. It backed up its position with action and have booked cases against 200 youth recently.
The youth seen by this reporter on this stretch were not wearing a helmet or any other safety gear. One particular young man, Wajid, was Demonstrating his 'command' over his vehicle when he lost control and rammed into a truck coming from the other direction. His death was instantaneous.
A police officer said that most of the daredevil riders are between the age of 16 and 25 years of age. Also, a majority of them are junior or degree, college students.
A freelance journalist Mr. Mohammed Rafeeq who captured daredevilry on a video of the youngsters told siasat.com, "Though I was observing these activities for the last week, I caught them on camera on June 16. I have also interacted with them. They said bike riding and performing stunts have become a passion for them."
Subscribe us on