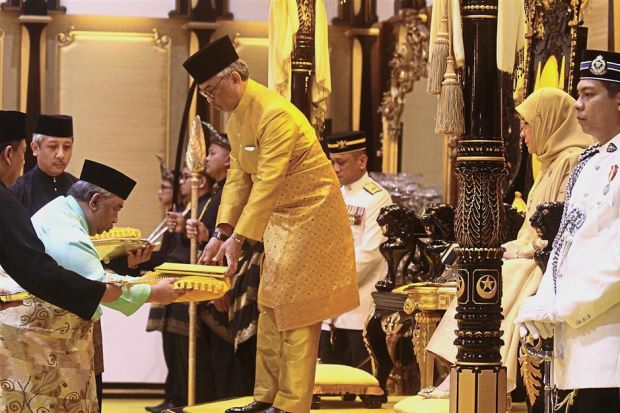 Kuala Lumpur: Following the abdication of Sultan Muhammad V earlier this month, Sultan Abdullah Sultan Ahmad Shah, the ruler of the Malaysia state of Pahang, has been named the country's new king on Thursday.
The 59-year-old Sultan Abdullah was elected by the leaders of Malaysia's royal houses, known as the Conference of Rulers. Sultan has been elected for a five-year term under a system of rotational monarchy that is unique to Malaysia.
The swearing-in ceremony of Sultan Abdullah the 16th Yang di-Pertuan Agong, or head of state, will be held on January 31.
After his ailing 88-year-old father Sultan Ahmad Shah stepped down, Sultan Abdullah became the Sultan of Malaysia's central Pahang state on January 15.
The Sultan has a passion for sports. He is the current president of the Asian Hockey Federation and a council member of FIFA, the world football body.
Malaysia got independence from Britain in 1957. Since then the country follows the system of rotational monarchy. The sultans, who are the hereditary monarchs serve a five-year term as King, usually in a rotational order. However, the king is not involved in the day-to-day ruling of the country, except to pardon citizens convicted in the courts, and officiates at the swearing-in of a new government.
The administration is run by the Prime Minister. Mahathir Mohamad is the current Prime Minister.
Subscribe us on