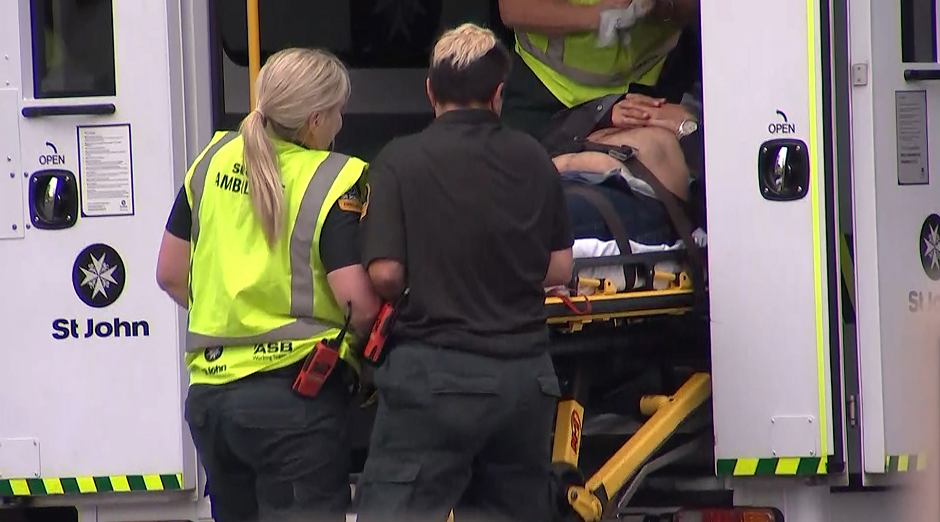 CHRISTCHURCH: Some of the survivors of the attacks describe their ordeals.
Abdul-Aziz:
Abdul-Aziz (48), the man who saved the lives of many people by his heroic act. While speaking to Washington Post Aziz said that he tried to defend himself by picking a gun he dropped but he found there were no bullets in it. He then tried to divert his mind but was failed. Aziz said he smashed the window of his car with the gun he picked up when the terrorist came back to the car. The culprit then drove off saying, "I kill all of you".
Shoaib Gani:
Shoaib Gani who came to New Zealand last year says he's unable to sleep since the attack. In an interview with CBC news, Shoaib recalls the attack and says it was a horrifying sight with all carpets turned red and bodies lying down. While the shooting was going on he hid under a table, he thought he would be shot at any moment. He called his mother to talk one last time but there was no response, so he then called a Helpline number. The shooter had a gun on which "Welcome to hell" was written, Shoaib added. Two of his friends got shot and one died on spot.
Abdi Sheikh Hassan:
Abdi Sheikh Hassan is one of the survivors of the attack that has happened on Friday in New Zealand. He was present in the Linwood mosque near the Imam. Speaking to Aljazeera, Hassan said, "There was blood everywhere". He was frightened but wasn't harmed, whereas his friend beside him got shot in the head.
Muhammed Luthfan Fadli:
He was an Indonesian who was training in New Zealand to be a Pilot. He said, they were listening to the Imam and heard a loud noise but couldn't understand what was going on. The moment he realized it he escaped the place and went into a house nearby to save himself, Luthfan said while speaking to NDTV.
Kevin Avisena:
Kevin Avisena (19) was also training to be a Pilot in NZ. She visits the mosques every Friday for prayers and that afternoon while she was listening to the Iman and loud noises were heard to which she thought of an electrical overload. She later realized what actually was happening when people started screaming and running. She tried escaping but was trapped by people and by then the culprit was gone, reports NDTV.
Subscribe us on