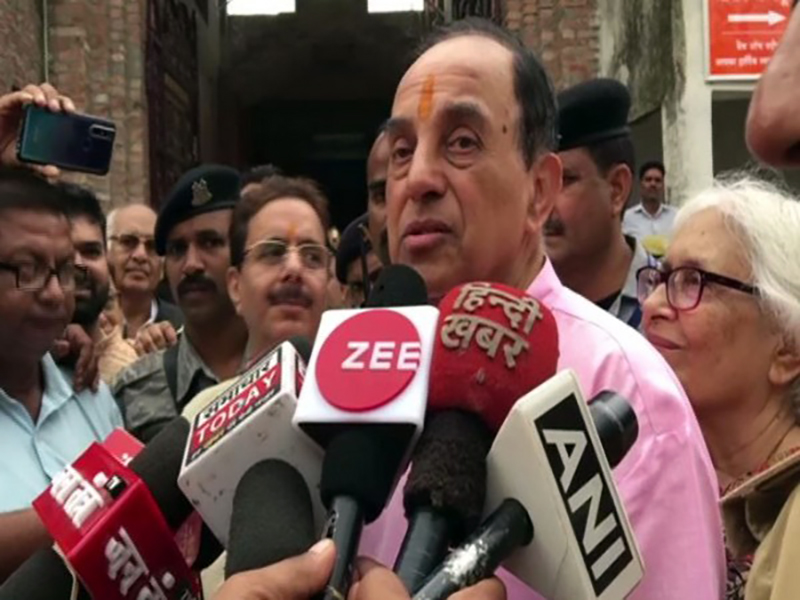 Bengaluru: Bharatiya Janata Party (BJP) leader and Rajya Sabha member Subramanian Swamy on Monday heaped praise on Karnataka Chief Minister B.S. Yediyurappa, for 'winning so many seats in the assembly by-elections', even before the Election Commission declared the result.
"I am happy that party colleague and long-standing friend Yediyurappa has demonstrated fine voter support in the crucial state of Karnataka," tweeted Swamy.
Though BJP is leading in 11 of the 15 seats which went to the polls on December 5, Swamy was a little too early in congratulating Yediyurappa that he has won many seats even before the Election Commission has declared a winner yet.
Swamy's premature tweet has already been tweeted by 860 people and liked by 5,400 enthusiasts.
The ruling party requires a minimum of 7 seats in the 223-member Assembly for a simple majority with 112 as the halfway mark, the BJP will continue to stay in power in Karnataka for over another 3 years till May 2023 after winning the required seats on Monday.
The BJP and the opposition Congress contested in all the 15 Assembly seats, while the JD-S in 12 seats.
Subscribe us on