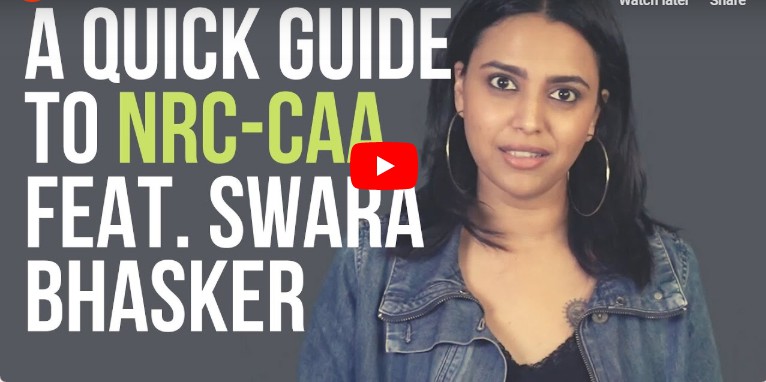 In this video, actress and activist Swara Bhaskar explains how the Citizenship Amendment Act (CAA) and National Register of Citizens (NRC) combine are not only anti-Muslim but against non-Muslims as well.
She explains how CAA is linked with the NRC. She says that the ruling party claims that the aim of CAA is to give Indian citizenship to the persecuted minorities from neighbouring countries namely Pakistan, Bangladesh and Afghanistan. This way CAA ensures back door entry for those non-Muslims left from NRC in Assam. But only Muslims will be left out and they will become stateless and could also be put in detention centres.
Bhaskar says, the NRC conducted in Assam took 10 years and cost about Rs 1200 crores. More than 52000 officials government were used to conduct NRC. But at the end of the day, almost 20 lakh people were left out of NRC and most of them were Hindus.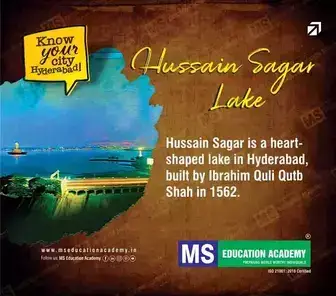 Noting that in a state of 3 crore, almost 20 lakh people were left out of NRC, she expresses fear that millions of people will be left out if the nationwide NRC is conducted in the entire country with a population of 135 crores. She also expresses apprehensions that most of the people will find it difficult to get the required documents over generations for this citizenship test.
She asks, in border states like Bengal or Assam perhaps non-Muslims who are left out of NRC could proof that they are refugees from Pakistan, Afghanistan and Bangladesh but how could a Marathi Hindu, or a Kerala Christian, or a Telugu speaking Buddhist or Jain, who has been left out of NRC, proof that they were originally from Afghanistan, Pakistan or Bangladesh.
Subscribe us on