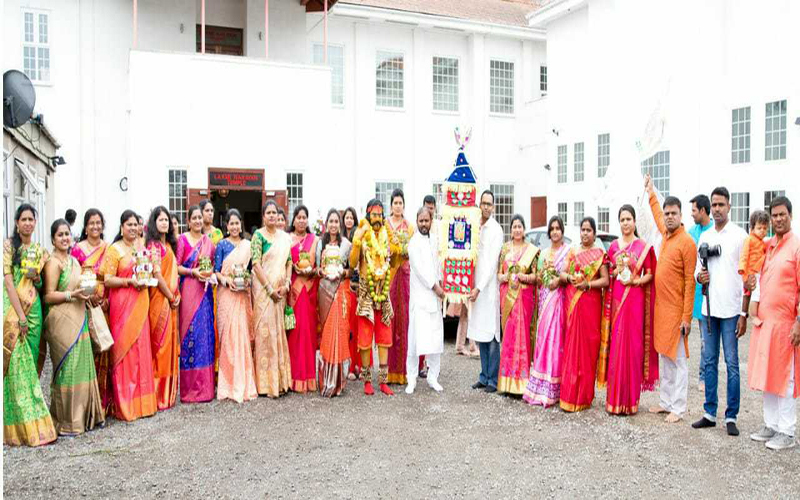 London: The NRI group Telangana Association of United Kingdom (TAUK) conducted Bonalu celebrations on a grand scale, The event was held in the auditorium of the Isleworth and Syon School in West London.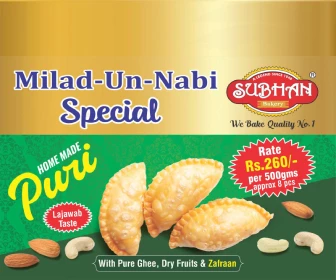 About 800 NRIs from various parts of the UK attended the event, for which West London wore a festive look.
Chief guests for the event were Indian origin local MPs Virendra Sharma, Seema Malhotra, Ruth Cadbury, Hounslow Deputy Mayor Raghwinder Siddhu and Indian High Commission to UK representative Prem Jeet.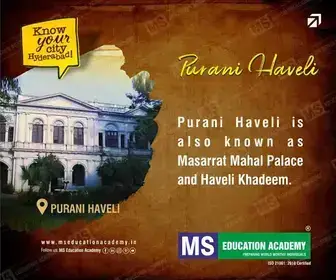 The NRIs recreated the ambience of 'Lashkar' in Secunderabad where Bonalu is celebrated fervently every year.
The main attraction was the Traditional Pothuraju, women carrying Bonam across several streets of London. Several local Englishmen joined in the celebrations.
The event started with the welcome speech by TAUK President Pavitra Kandi and later runned the show by Events Incharge Rathnakar Kadudula.
MP Virendra Sharma said he felt glad to be part of this grand celebration of Telangana's festival Bonalu. They way TAUK promoting Telangana culture in foreign land is very inspiring and also their involvement in local community service is greatly appreciated. He said Telangana is been found in the news for fast growth, development and most happening state in India under the dynamic leadership of Mr. KCR. He wished goddess Durga should bless everyone with prosperity in their life.
MP Seema Malhotra said, as a women she is very proud to see the NRI women carrying Bonam across the London streets to showcase and promote Indian culture and especially Telangana culture by involving local British residents, which help to bring harmony, peace and respect towards each culture. She felt very happy for being part of this event and appreciated TAUK involvement in supporting local charity and welfare activities.
MP Ruth Cadubury said, Britain respects every culture and faith, its very good to see Telangana community organising their states festival in London involving all the communities in UK. She appreciated the efforts of the TAUK organisations for all the cultural and welfare activities and extended support for all future activities.
Indian High Commission to UK representative Prem Jeet said the Telangana community in UK is enthusiastic about social events. He appreciated the TAUK group for their support to several cultural activities and to the community in UK and back home.
TAUK president Pavitra Kandi said TAUK is committed to promote Telangana culture on a global platform, and thanked Nizamabad Ex-MP Kalvakuntla Kavitha for her guidance and support in organising several cultural activities.
TAUK founder Anil Kurmcahalam said he had been participating in these Bonalu celebrations for several years now, and went on to thank the local authorities for allowing the celebrations.
He appealed everyone to support handloom weavers and join hands with Ex-Minster KTR initiative to wear handloom once in a week. Finally, thanked Ex-MP Smt. Kavitha for her continuous support in encouraging us since our inception to till date.
Famous artist Raaga Sudha Vinjamoori performed dance tribute to Devi Maatha, This performance has mesmerised all the guests attended the event.
Bonalu was celebrated in London since many years but this is the first time traditional pothuraju was part of the celebrations and became highlight of the event. Mr. Jay Reddy from USA all the way came to London to exclusively participate in Bonalu as Pothuraju and encouraged TAUK celebrations.
Organisers felicitated Jay Reddy for his respect, passion and commitment to promote our culture on foreign land.
Kids, TAUK ladies cultural & many other performances entertained the guest, later authentic Telangana food is served and been enjoyed lot by the attendees.
TAUK members felicitated the chief Guests, those participated in cultural activities and sponsored the event.
This event was attended by Founder Anil Kurmachalam, President Pavithra Kandi, Vice President Swathi Budagam, Advisory Board Chairman Gopal Mekala, Vice-Chairman Matta Reddy, Members Rathankar Kadudula, Naveen reddy, Sridhar Rao Takkalapelly, Srikanth Jella, Sathya Pingali, Sathya Chilumula, HariNawapet , Supraja Pulusu, Shushumna Reddy, Suresh Budagam, Kranthi, Mamatha Jakki, Sree sravya, Swetha Mahender, Nandhini,Shailaja, Bharat, Veera Praveen Kumar Rajesh Vaka, Venky, Ravikiran, Ganesh Pastam, Madhusudhan Reddy, Mal reddy, Rakesh Patel, Ranjith, Vamshi ponnam Ravi Retineni, are those participated to make it grand success.
Subscribe us on