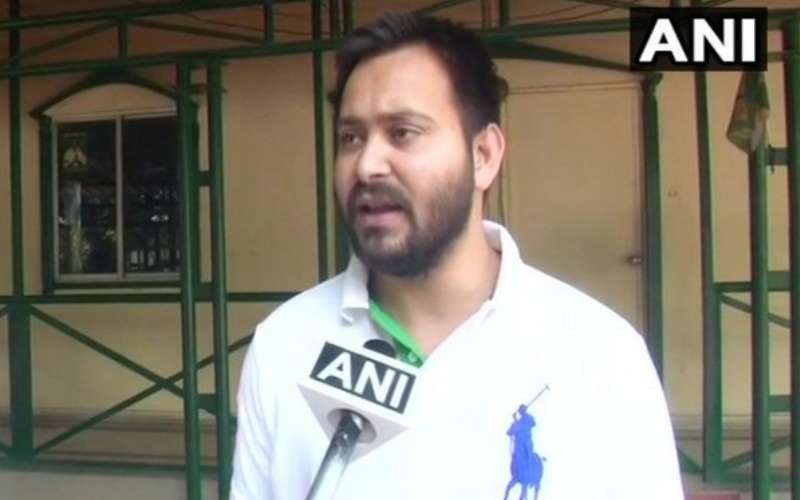 Patna: Rashtriya Janata Dal (RJD) leader Tejashwi Yadav, here on Monday, took on Bihar Chief Minister Nitish Kumar for the flood-like situation in the state capital after the recent downpour.
Bihar was suffering from not a natural disaster, but the Nitish government-made calamity, he said and added, "We can say one-man invited calamity."
"After (mis)rule of 14 years can a Chief Minister, worth any shame, blame weather for complete absence of drainage system," Tejashwi said.
Tejasywi also demanded a white paper on expenditures made in the last 15 years in the name of urban development, sewerage system, drainage infrastructure & disaster management.
Criticising the ruling ally Bharatiya Janata Party (BJP), Tejashwi said, "The mayor of Patna, all 5 MLAs and 5 MPs (2 Lok Sabha and 3 Rajya Sabha) of/from Patna for the last 15 years are from the BJP. Whom it will blame for the situation in Patna."
Stating that it's Nitish-led NDA government since the last 15 years in Bihar," the leader of Opposition said, "Now Nitish Kumar and Deputy Chief Minister Sushil Modi must blame Mughals, Nehru, Lalu, weather, nature & nakshtra for water logging and their (mis)rule."
"As always he is blaming weather, nature, nakshtra and opposition for his failure of 15 years," he said.
Earlier Tejashwi said, sufferings and pain of people of Patna was the result of neglect by the NDA government, which had been busy only abusing opposition and doing nothing.
Subscribe us on