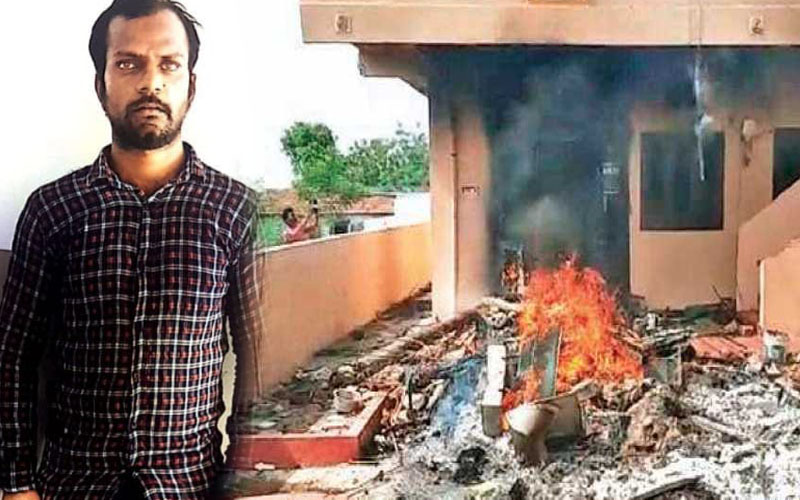 Hyderabad: Rising public anger against an alleged rapist and murderer of three girls and a prostitute resulted in the burning down of his house in Hajipur village in Yadadri Bhuvanagiri district.
According to police the villagers who were upset over the reports that accused M Srinivasa Reddy, a mechanic, had raped three girls, laid siege to his house and burned down the thatched shelter in front of his house. They also ransacked the house.
Reddy had reportedly three teenage girls—Kalpana, Maneesha and Shravani—and later killed them. He hid their bodies in an abandoned village well.
He was arrested on Tuesday. Fearing reprisal attacks his relatives had already fled the house earlier.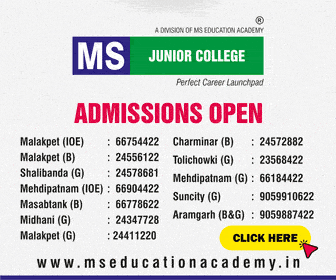 Following the burning down of the house, Rachakonda Police Commissioner Mr Mahesh Bhagwat deployed additional force in the village. The police had earlier retrieved two bodies from an abandoned well in the village. They are looking for the body of his first victim, Kalpana, who went missing four years ago. His second victim— Maneesha — was missing for the last two months. The third victim – Shravani – was missing since last week.
"Members of the special operation team of Rachakonda along with local police nabbed Marri Srinivas Reddy," said Commissioner Bhagwath. On April 25, a resident of Hajipur village had lodged a complaint with the police that his 14-year-old daughter was missing. The police commissioner formed a Special Operations Team and handed over the case to them.
The young girl was on her way back home when the accused offered to give her a lift on his motorbike to her home. Instead, he took her to a secluded spot and raped her, the police said.
"During his interrogation, the accused has confessed that he is a habitual sexual offender. He has confessed to having raped and killed three minor girls since 2015," said the police official.
Subscribe us on