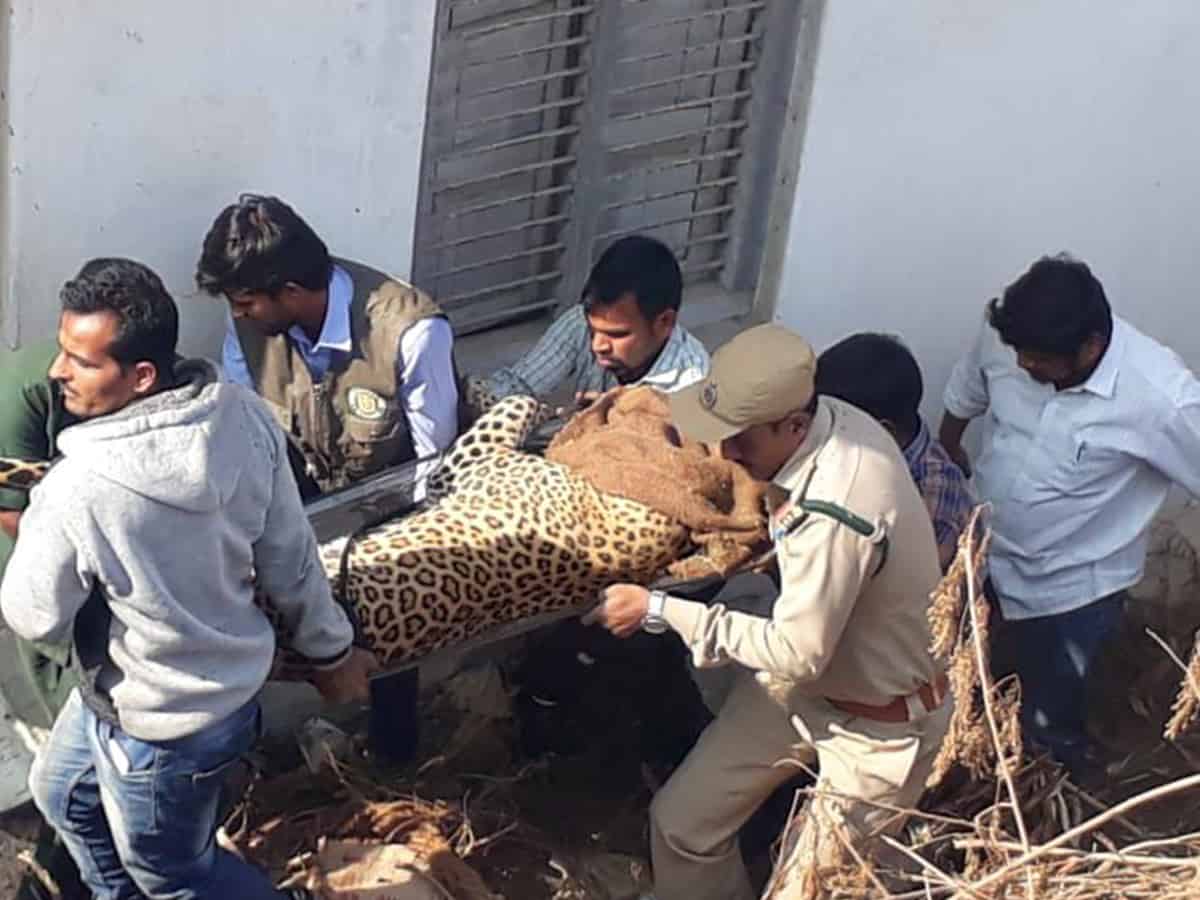 Hyderabad: People in Shadnagar hit panic button when they discovered that a panther was sitting on the rooftop of a house near railway station.
N. Kshitija, Curator at Nehru Zoological Park, sent a team to Shadnagar to capture the animal. The team was headed by Dr. M. A. Hakeem reached the spot. It found the panther sleeping under the stair case of a house. Even before the team could dart the beast it moved in to the kitchen and sat there calmly. To add to the woes of the forest team the animal moved out from under the staircase and entered the residential area of the town. The rescue team cordoned off the area by erecting a net. After a lot of efforts the team was able to tranquilize the panther and shift it to the Zoological Park.
The medical team did not find any external wounds on the animal's body.
According to a Forest Department press release the estimated age of the male animal is about six years. The condition of the animal is stable. It will be kept under the observation of veterinary doctors for the next 48 hours.
Subscribe us on