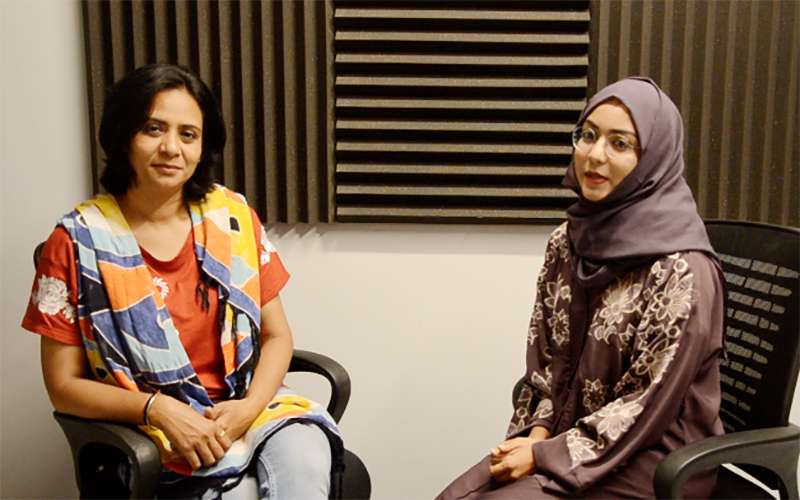 Hyderabad: She dreamt, again and again, of flying like a bird. But, like most dreams, she thought it would never come true.
But today she has a commercial pilot license and is set to fly in about a month.
Her joy has no bound. This is what one would like to call 'dream come true' situation for her.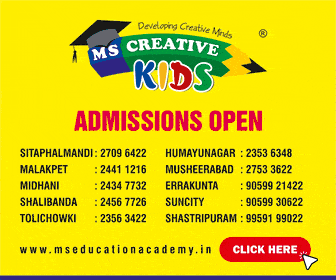 For Ajmeera Bobby the achievement is still bigger because she is India's first commercial pilot from a tribal community. Secondly, she could fulfil this dream because of major financial assistance she received from Telangana State Chief Minister K Chandrasekhar Rao.
She unwittingly followed and found truth in what A P J Abdul Kalam had said: "Dream, dream, dream. Dreams transform into thoughts and thoughts result in action."
Coming from a remote village, Karnapet in Dandepalli Mandal of Mancherial district, about 250 km from Hyderabad, Bobby showed clear signs that she would pass any hurdle to achieve the goal she would set for herself.
She is from the Lambada community that forms a major part of the Scheduled Tribes in Telangana.
Her father recognized the burning desire for education and flying an aeroplane when she was in school. Her first achievement was to obtain a PG degree in Sociology from Osmania University's Women's College, Hyderabad. She received a Gold Medal for her excellent achievement.
Ajmeera followed it up a degree in Business Management from Osmania University. That was not all.  She also did a master's in Human Resources Northampton, UK.
Her efforts to equip herself with the best of education, that too in a field of her choice, fructified when she completed the training module of commercial pilot license in the USA. She further pursued this line to get armed in the same subject. Ajmeera completed a pilot training course from Jakarta, Indonesia, as well.
Speaking to siasat.com Bobby said, "My parents relocated from Dandepalli to Mancherial for enrolling me and my brother in a good English medium school. After Class X, my parents persuaded me to take up BiPC so that I can become a doctor. However, after completing my Intermediate, I gathered courage and said to my father that I don't want to become a doctor. He was upset with me. Later, I joined University College for Women, Koti to pursue BA."
"I always wanted to do something unique. But I did not know what to do. When one day I happened to visit the Begumpet Airport, my determination to enter the aviation sector became unbreakable. Till then no one in my family or community had ever tried to become a pilot." she recalled.
"When I was in the second semester of MA, I began talking about flying an aircraft more often. After listening to me constantly yapping about the same thing day in and day out my father budged. Now I could at least talk about the aviation industry at home. One day one of my friends informed me about an advertisement in a newspaper for the position of an air hostess. I went for the interview, completed it and joined Air India as an air hostess," says Bobby.
While pursuing her job as an air hostess she joined Rajiv Gandhi Aviation Academy. But she was not able to managed job and training at the same time. "I decided to quit working as an air hostess and began concentrating on aviation training."
Her difficulties were not over. Every time she thought she had overcome a difficulty, another one would crop up, this time it was in a much bigger form. With no money in hand, she was faltering on completing aviation studies.
This was the moment she decided to seek out State government help. Her pleas went to the office of the Chief Minister Rao who decided to finance her studies. "I would forever be in debt to KCR sir for helping and guiding me," says Bobby
In 2015 she received financial assistance of Rs 28 lakh to complete her education and training as a pilot.
Sharing her first experience of flying she said, "It was very exciting. I had butterflies in my stomach when the aircraft was taking off and rolling in the sky. It was a surreal moment for me I can never forget that day."
Today she is offering counselling to the beginners. "I am giving counselling and career guidance to many aspirants over the phone. I am also planning to start an aviation school for providing training to socially marginalized students. This would be my way of giving back to society."
She has been actively associated with Dalit Stri Shakti (DSS), SC/ST Officer's Forum, Civil Aviation Vertical Head for Dalit Indian Chamber of Commerce and Industries (DICCI).
Roshan Bint Raheem, shaikzawah16@gmail.com
Subscribe us on