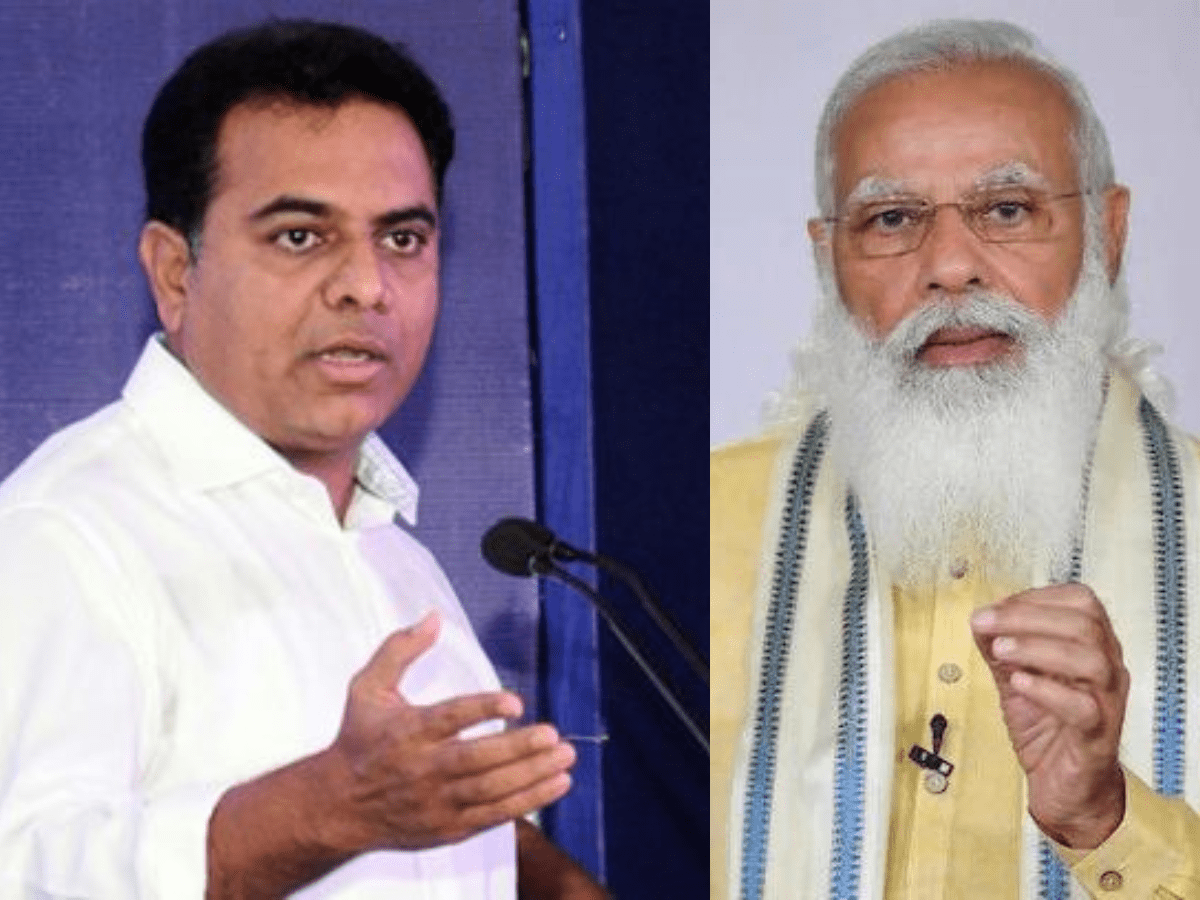 Hyderabad: Telangana IT Minister and TRS working president KT Rama Rao on Sunday took to Twitter and questioned the intentions of Prime minister Narendra Modi.
Prime Minister Modi on the occasion of launching the Kashi Vishwanath corridor sat down with workers for lunch. KTR posted these pictures on Twitter along with the images of migrant workers struggling to reach home during the first wave.
"If there are elections, he will eat food with labourers. If there aren't any (elections), the migrant workers are left to their own devices," he remarked.
The IT minister recently has been on the forefront in attacking the BJP amidst the heightened conflict both at the center and the state with regards to Paddy procurement. After right-wing Hindu factions threatened to cancel stand-up comedians Munawar Faruqui and Kunal Kamra's events in Bengaluru, he stated the comedians have an "open invitation" to perform in Hyderabad.
KTR took the advantage of the situation to welcome people to Hyderabad, asserting that the TRS regime is more cosmopolitan than Bengaluru and that the TRS government is tolerant of opposition.
In our city, stand-up comedians get an open invitation, the minister stated during the inauguration event on Friday, December 17. "We don't cancel shows of Munawar Faruqui and Kunal Kamra just because we are not aligned with them politically," KTR claimed.
Subscribe us on